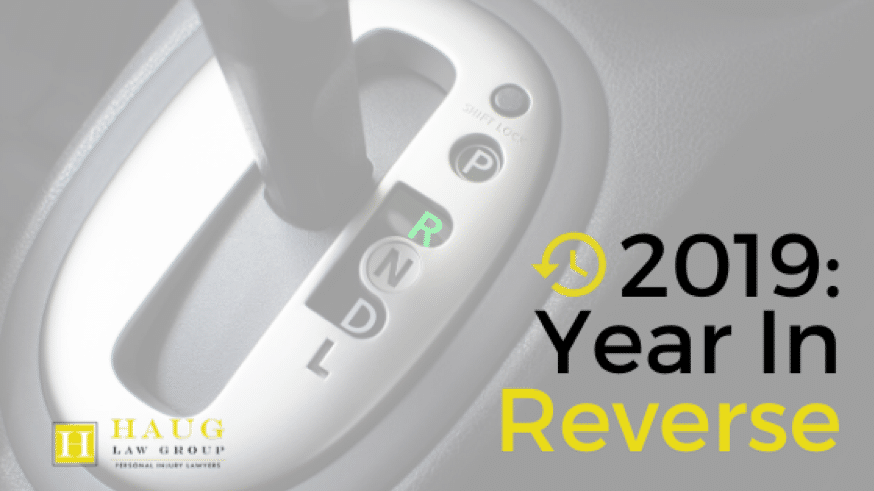 When reflecting on 2019, it is important not to forget the numerous lessons and tips that surround getting around town safely. To wrap up the year, this blog will recognize the most notable tips for a year-in-review, or as we like to call it, a year-in-reverse! Keep reading for a recap on some of our most important blogs from this past year!
After an Accident
You were involved and injured in a car accident. What do you do? First, you need to call the police and ensure that a police report is in the works. You also need to contact your insurance company and file a claim. Whether it's medical expenses, types of injuries incurred, permanency of injuries incurred, or types of negligence that were incurred, there are certain levels of damages and other factors that will be used to determine the value of your claim. Read more about what to do post-accident here. If your accident involved a drunk driver, this blog is also very helpful for what to do next!
E-Scooters in Atlanta
If you have been downtown at all within the past year, you have likely seen people riding around on e-scooters (either Bird, Lyme, or Uber e-scooters). Well, these little scooters can be quite dangerous! There are several things to know before and while riding an e-scooter. Apps to download, laws to follow, and knowing how your scooter works are just to name a few. Check out our piece on e-scooters in Atlanta for more information.
Navigating Georgia Handsfree
Still haven't gotten your phone mount for your car? It is time to get one. If you need some quality reasoning as to why having a phone mount and Bluetooth is necessary for driving 2020, you need to read our blog about navigating Georgia handsfree. Hint: driving while holding a mobile device is against the law! It is imperative that you are aware of ways to avoid getting a ticket or even injured in an accident.
Defensive Driving Tips
Driving with the intention of staying safe is how we wish all drivers would operate. However, in today's world, this is not common. Millions of people rush to and from work every day without driving defensively. In order to drive defensively, you need to be aware of other drivers, be proactive, and scan the road. Check out our four best tips for defensive driving here.
When we look back on the past year, we take pride in the advice and tips we have given to our readers. The topics we write about are topics that we take very seriously at Haug Law Group. To read more of our blogs from the past year, check out the blog page on our website! We are looking forward to what is to come in 2020! Stay safe this holiday season!