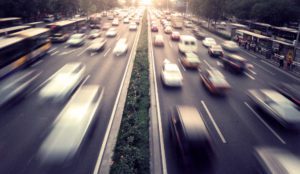 A local interstate is proving to be incredibly dangerous for pedestrians, and officials are warning that walking along or crossing a highway is not a good idea.
According to reports, an accident occurred last Wednesday in which a pedestrian was struck while crossing Interstate 20. The accident took place at approximately 6:30 p.m. The man was crossing the interstate for unknown reasons when a vehicle struck him. That vehicle remained on scene and it is not expected that the driver will face charges. The accident caused law enforcement to shut down the highway while they conducted their investigation.
A second incident occurred around midnight. A man was attempting to cross the interstate from east to west. Again, it is not known why the man chose to cross the highway. He, too, was struck by a vehicle and died. That driver stopped as well and is not expected to face charges.
Both of these incidents come less than 24 hours after a woman was struck by multiple vehicles while attempting to cross the downtown connector. Two other incidents similar to these occurred in a week's time. Officials are reminding people that they should find alternate pathways and not choose to cross a busy highway.
If you have been involved in a car accident in Atlanta, reach out to our experienced team of personal injury attorneys. We will review the details of your case and advise you of your options. Call today to schedule your case evaluation.