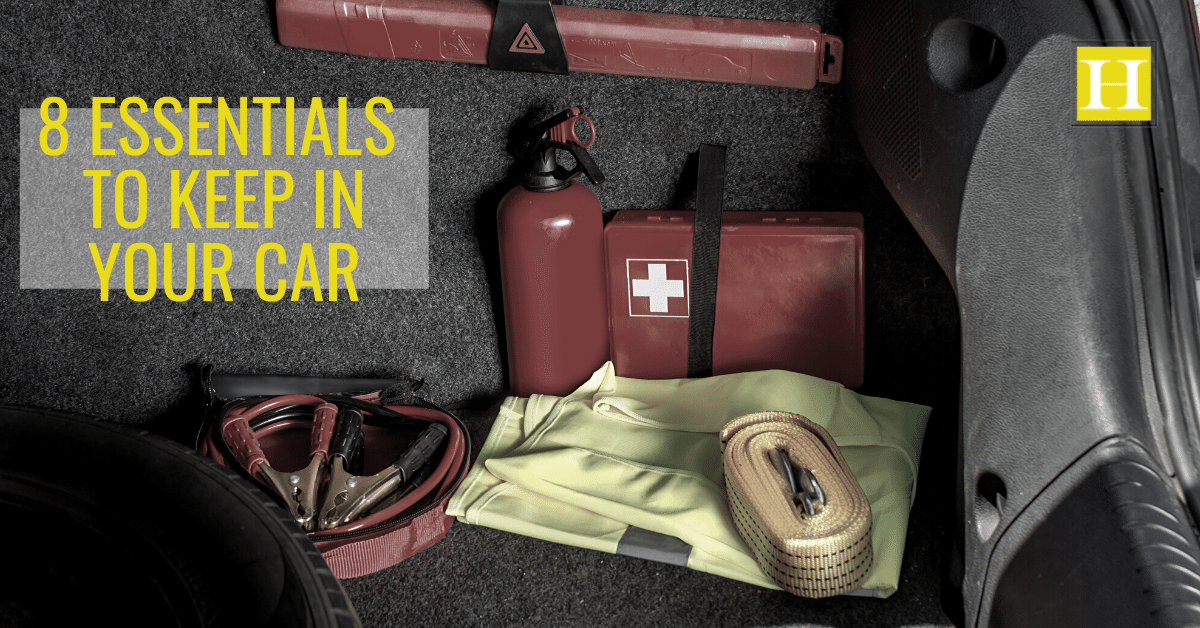 When it comes to driving, working, and traveling, you never know when you will need a spare change of clothes or perhaps a first aid kit. It is best to make sure you keep your car full of everything you could possibly need in the case of an emergency, regardless of whether or not you currently pay for emergency roadside assistance. Keep reading to learn our top 10 essential items to keep in your car at all times!
Cables
Having a set of cables in your car is the number one essential that we recommend. Dead batteries are more common than you think whether it's your car that has died or another driver's car.
Water
Keeping a bottle of water or two in your car is always a good idea. In today's world, traffic is more intense than ever in the past. Avoid dehydration and make sure to keep some water and even a nonperishable snack, such as crackers or a protein bar, on hand just in case you are stranded in traffic or have a flat tire.
First Aid Kit
It should be mandatory to have a first aid kit handy in your car. Some cars come with them these days, but if your car does not currently have a first aid kit, you need to get one.
Contact List
Now, it may seem old fashioned to have a physical contact list in your car considering almost everything is mobile in today's day and age. However, if you get into a car accident and your phone gets damaged or is out of battery, it is extremely beneficial to have a piece of paper or a phone book with emergency contacts handy. Getting into a car accident can also make it difficult for you to rely on your memory for a phone number.
Extra Clothes
It does not hurt to have an extra outfit handy in your car. If you are on your way to work and spill coffee on yourself, be prepared and have extra clothing handy. This is also beneficial in the colder months. If your car's heater breaks, keep a sweatshirt and other warm items of clothing and a couple fleece blankets in your trunk to stay warm.
Spare Tire
If you have a tire blowout on a major highway, you are going to need a spare tire. If you do not have roadside assistance and know how to change a tire, keep a spare tire in the designated tire compartment of your car. Keep in mind that you will also need a jack, tire iron, and a pipe to replace your tires.
Ice Scraper
Even in Georgia, we experience icy windshields from time to time. Keeping an ice scraper in your car is a handy way to clear off that windshield and get on the road quicker.
Phone Charger and Mount
Keeping your phone charged and out of your hands is key to traveling safely these days. In Georgia, it is illegal to use and even hold your phone while driving. Make sure you keep a working phone charger in your car, as well as a phone mount to make the most out of your commutes and arrive to your destinations safely.
For those that may not know where to start when it comes to staying prepared while driving, we recommend that you invest in these seven essential items to ensure you are ready if an emergency comes about.