Personal Injury Attorneys
James established his firm with one principal in mind, to recover as much as possible for each of his clients in each and every case. Every member of Haug Law Group comes to work each day with that goal in mind and strives to provide the most open and communicative service in the industry. We treat our clients like family, and because at no time is a case passed off to staff members, our clients always have access to their attorneys.
We prepare every case as if it is going to trial. While the majority of cases do settle before verdict, by out-working our competition and preparing all of our cases for trial we ensure that we are recovering the most. We will not be out spent or out worked.
Our results speak for themselves. Recent successful cases include a $2,000,000.00 recovery on a premises liability case, a $1,060,000.00 medical malpractice verdict, and a $68,000.00 excess policy verdict against a negligently operated taxicab (they only offer $2,000.00 before trial).
While we cannot guarantee these results for every case, we can guarantee that we will place every case in the best position for the maximum recovery with the hopes of getting the injured victim back into a position to get back to living their lives. Please review some of our client's video testimonials below. We look forward to hearing from you soon.
CLIENT VIDEO TESTIMONIALS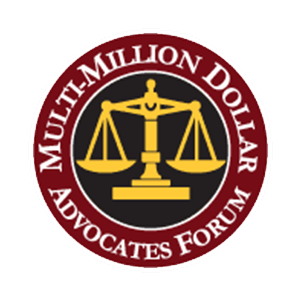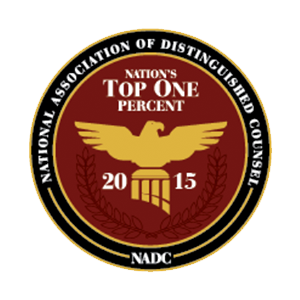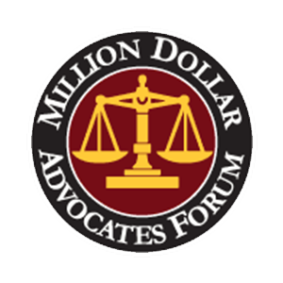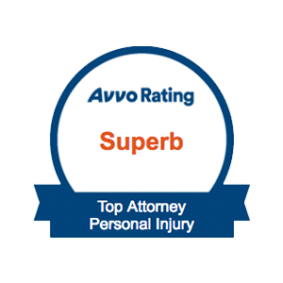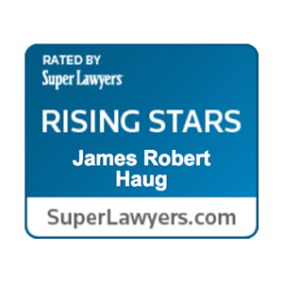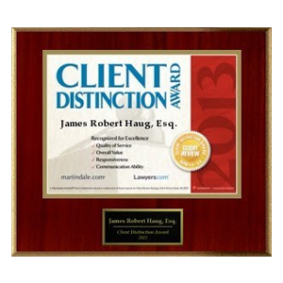 Founded in 2010, Haug Law Group has quickly become one of the most acclaimed Personal Injury firms in Atlanta and in the State of Georgia. We have represented hundreds of clients and have recovered millions of dollars in compensation on their behalf. From the moment a client walks in our door or gives us a call, to the time their lawsuit is completed, we are by their side, addressing any concern and answering any question they may have. We pride ourselves in the detailed care we give each and every personal injury case.
If you have been injured in Atlanta due to someone else's actions or negligence, you may be entitled to financial compensation. At Haug Law Group, we specialize in representing victims, never the defendant — or the insurance company. We have built our law firm around one mission: To make sure you always get the representation you deserve after an injury.
Former Client
Auto Accident
I could not have been more pleased with my experience at Haug Law Group. They took on my auto accident case and I was immediately impressed by their experience, knowledge and client representation. Miya, and her assistant Karla handled my case and I found them to always be available to answer my questions and address my concerns. I always sensed they were genuinely looking after my best interests. They worked incredibly hard and pursued my case diligently which ultimately resulted in what I believe was the best possible outcome. I feel fortunate to have been directed to Haug Law Group and would highly recommend their services to others.
Former Client
Auto Accident
I had such a great experience with Haug Law Group. I was involved in an auto accident and needed medical attention. They helped me extensively through the process. They were very professional, communicated with me well, and also friendly and caring. I mostly worked with Karla, Carolina, and Miya. They were all fantastic. James was also great! I have nothing but good things to say about this group.
Former Client
Auto Accident
I can't say enough great things about Haug Law Group. After my accident, I was hurt, depressed, and frustrated. Karla and Billy were very professional, kind, and extremely helpful through my treatment, next steps, and to the resolution of my case. They communicated very well, checked in to see how I was doing, and I always knew the status of my case. They both brought their 100% for me, and I'm certain they do the same with all of their clients. If I ever needed assistance such as this again, I wouldn't call anyone else. Thank you guys for all you have done. You made the resolution of a terrible situation bearable, and even pleasant!! You two were wonderful to work with!
Former Client
Haug Law Group
Haug law group was very helpful in me getting my case resolved. They were very helpful with my case when it came to information and being there for me. I highly recommend there services. Billy and Colin are great hopefully you will end up with one of them! You will be satisfied with the outcome of your case!
Former Client
Auto Accident
Last year I was hit by a drunk driver. I had severe bruising as well as strained neck and back muscles. I missed quite a bit of work and medical bills were hard to pay. After finding the Haug Law Group and speaking to Collin, I signed on to let him handle my case. I spent months in physical therapy. Once my body was healed, my case worker, Karla, got to work. I'd never been involved in a lawsuit before, so I wasn't quite sure how the process worked. It takes a long time to get all of the medical records together. I had to be patient because this is just how it works. Then everything has to be calculated to determine how much was spent on medical bills and how much should be added for pain and suffering. As I said, this process took a while, but Carla remained vigilant and always took the time to speak to me over the phone when I called. The settlement was reached about a year after the accident. I'm so glad I had Karla to bring me through this process. If I ever need a lawyer in the future, the Haug Law Group will be my first call.
Former Client
Haug Law Group
I was very very satisfied with this law firm and the outcome of my case. Blake was amazing. Any questions or concerns I had got answered immediately. They made sure I knew of everything that was going on. Blake went above and beyond to make sure I was happy and taken care of. AMAZING law firm 🙂
Former Client
Haug Law Group
Great group! They care about their clients and make sure you are completely satisfied! I can't say enough good things about them! Blake made sure my experience was nothing less than perfect. Thanks again guys!
Former Client
Haug Law Group
My case got turned over to this group, with my initial attorneys not being able to follow threw. Over 14 months my case had been pending. When Miya Royal, with Haug Law Group, got assigned to my case in a matter of a few months I got a settlement! She was professional, diligent, compassionate, and always kept me updated. I would definitely recommend Haug Law and use them again in the future if needed. Thank you again Miya and all team members of Haug Law Group
Former Client
Haug Law Group
I absolutely had a wonderful experience with the office staff and the Sr. Associate Colin Barron. He was very professional and was consistent with following up with me. Shortly after my case was referred to him there was resolution and I was able to receive my check…
Former Client
Haug Law Group
I was represented by Haug Law Group after a car accident, and I could not have been happier with my experience with them. Colin Barron and James Haug were wonderful to work with every step of the way…
Former Client
Haug Law Group
By far the best law group I've ever worked with. Every question answered, always followed up within minutes of any email or phone call, my case was settled completely and well above expectations! My thanks to Collin Baron and the Haug Law Group, LLC. Couldn't have asked for a better friend and partner in my case.
Former Client
Haug Law Group
Working with Colin Barron was a pleasure from start to finish. He answered my calls & emails directly, and I never had an issue reaching him anytime I had a question. My medical bills were payed (even reduced) and I even walked away with something for a rainy day.
Former Client
Haug Law Group
My family wanted to take the time personally and tell you how blessed we are to have your firm represent us. When we were in the wreck we didn't know which way to go. Since you have been working our case we know you have everything under control, and mostly you have showed us you care and are always there when we need someone. We look at you as a friend and I would highly recommend you and your law firm to anyone. We have been so pleased the past few months working with you. Thank you so much for taking care of our family, being just a phone call away and a friend!
Former Client
Haug Law Group
James Haug is very knowledgeable and dedicated to the interests of his clients. I would definitely recommend Haug Law Group to friends and family in need of legal services.
Former Client
Haug Law Group
The service provided by this law firm is incredible. Mr. James Haug represented me throughout my case and had my best interest in mind throughout the entire process. He was very professional and prompt when responding to any correspondence. I would definitely recommend this law firm if you are looking for a team of attorneys that will handle your case with compassion and take your needs seriously.
Former Client
Haug Law Group
I found my experience with Attorney Haug to be of exceptional quality. I had two other firms that had my case and after a frustrating experience thy were not able to perform and seemed bothered by my inquiries. I dropped them and went with Attorney Haug. he as performed above and beyond his commitment at the preliminary interview and I am grateful for his persistence with unwilling medical billing offices' cooperation. if you want results in a timely manner, this the attorney you need in your corner.
Former Client
Haug Law Group
I couldn't be more pleased with my results and experience with The Haug Law Group! Mr. Haug and his staff were incredibly knowledgeable, professional and pleasant in general. They reassured me throughout the process with answers to every question and fought diligently on my behalf. All of their effort ultimately paid off and we won! I was truly impressed with James and his team. I highly recommend The Haug Law Group to everyone!