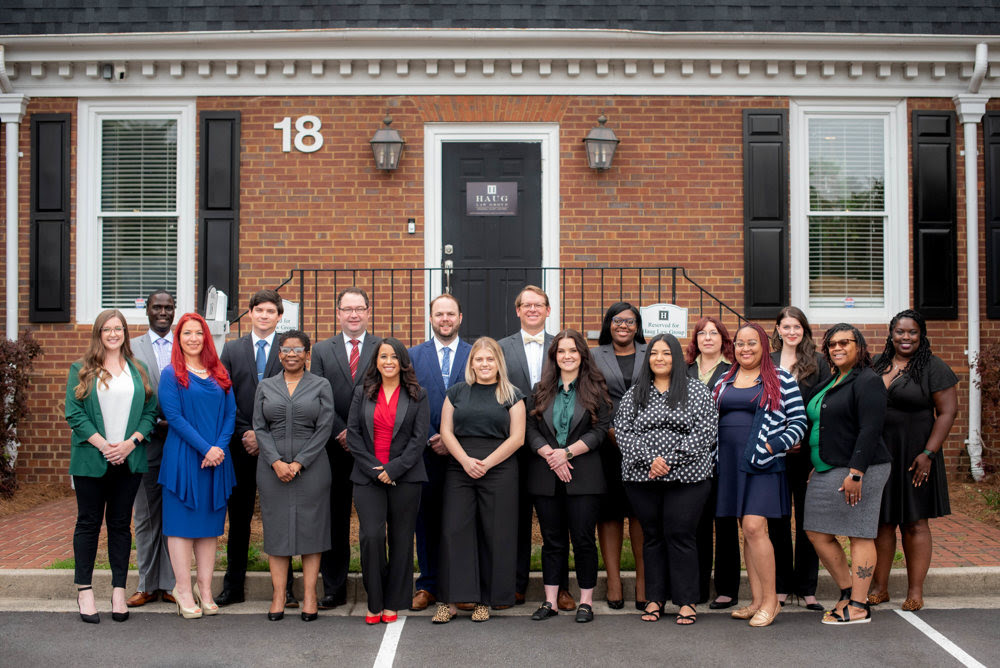 Personal Injury Attorneys Committed to Your Success
Haug Barron Law Group strives to secure maximum compensation for clients. Founded by James Haug, our skilled personal injury attorneys emphasize open communication and personalized service, treating clients like family throughout the entire legal process.
Unparalleled Access to Your Personal Injury Attorney
Our committed team ensures that attorneys, not staff members, handle all cases. Clients consistently connect with their attorneys, building trust and transparency.
Preparing for Trial to Maximize Recovery
We treat every case as if it's bound for trial. Though most cases settle before a verdict, our exhaustive preparation and determination to outperform the competition guarantee optimal recovery for clients. We won't be outspent or outworked.
Impressive Results and Client Satisfaction
Our successful track record speaks for itself, with recent accomplishments including:
A $2,000,000 premises liability case recovery
A $1,060,000 medical malpractice verdict
A $68,000 excess policy verdict against a negligently operated taxicab (initial offer of $2,000 before trial)
While we can't promise identical results for every case, we pledge to position each case for maximum recovery, and we aim to help injured victims regain control of their lives. Watch our satisfied clients' video testimonials below or visit our client reviews page.
Client Video Testimonials
About Our Team
Since 2010, Haug Barron Law Group has rapidly gained recognition as one of Atlanta and Georgia's most esteemed personal injury law firms. We've successfully represented hundreds of clients, obtaining millions in compensation for them.
From the first consultation to resolution, we support our clients, addressing concerns and answering questions at every stage. Our meticulous approach ensures outstanding care and attention for each personal injury case.
If you've suffered an injury in Atlanta due to another's negligence or actions, you may deserve financial compensation. Haug Barron Law Group exclusively represents victims, never defending insurance companies or defendants, and our law firm's central mission is to guarantee you receive proper representation after an injury.
This commitment has made us the go-to personal injury law firm in Atlanta and Georgia. Trust Haug Barron Law Group to fight for your rights and get the compensation you deserve.
Request a free consultation today and get the justice you deserve.
Contact Us