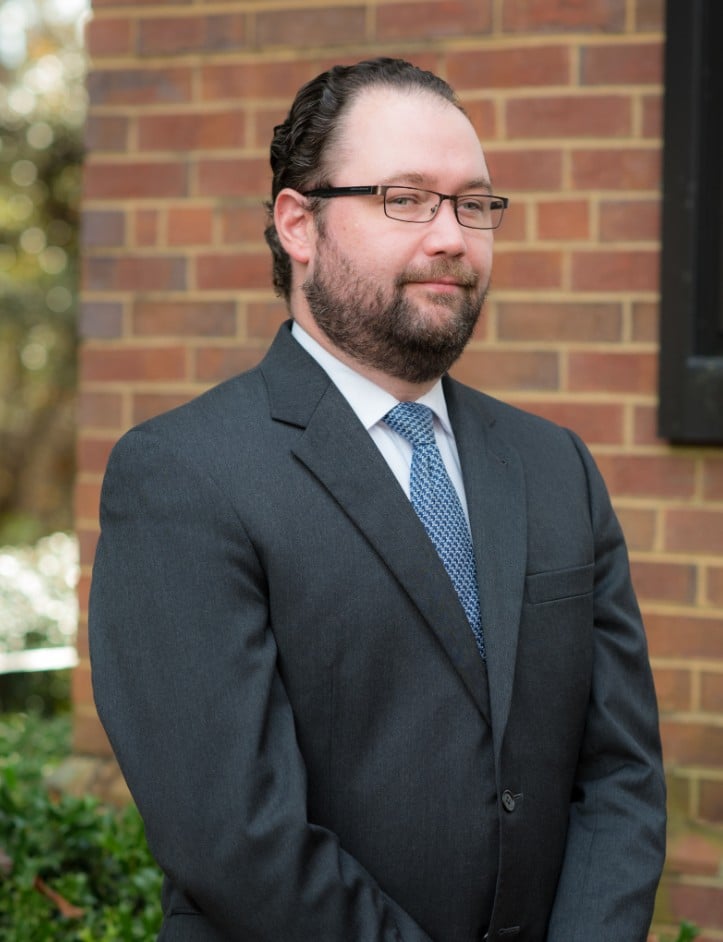 Senior Associate Attorney
8237 Dunwoody Place
Atlanta, GA 30350
Billy Joyner is from Clarkston, Georgia. Billy attended Chamblee High School, the University of Georgia, and the American University for law school. He decided he wanted to become a lawyer after working for several years in politics. He thoroughly enjoyed campaigning and learned that being someone's lawyer is a very similar process: you advocate for your cause, sparring with someone making the opposite case, and have to work from numerous different angles and objectives all at once. Billy loves the challenges that being a personal injury lawyer presents.
Billy has been a partner at Haug Law Group for 19 months. His favorite part of being a personal injury lawyer is being in a courtroom. Whether he is in front of a judge or in front of a jury, there is nothing more exhilarating to Billy than making your case in the well of a courtroom! If Billy could address one myth about being a personal injury lawyer, it would be the stereotypes. There are good lawyers, and there are bad lawyers, but what makes personal injury lawyers stand out is their willingness and desire to try the cases in front of a jury.
At Haug Law Group, Billy believes we try cases, and we itch to go to trial more than most personal injury firms. The youngest lawyers are in a courtroom before the ink is dry on their licenses. He was second chair in a trial the second week he started working with Haug Law Group. Billy believes the first thing most mediators and defense lawyers say is that personal injury lawyers try cases. Insurance companies know that, and he can better serve our clients because of it.
Outside of work, Billy loves to spend time with his wife trying new, different restaurants and specialty bars around Atlanta and in their neighborhood of Doraville. He also loves to attend as many sporting events as possible during the year!
Request a free consultation today and get the justice you deserve.
Contact Us