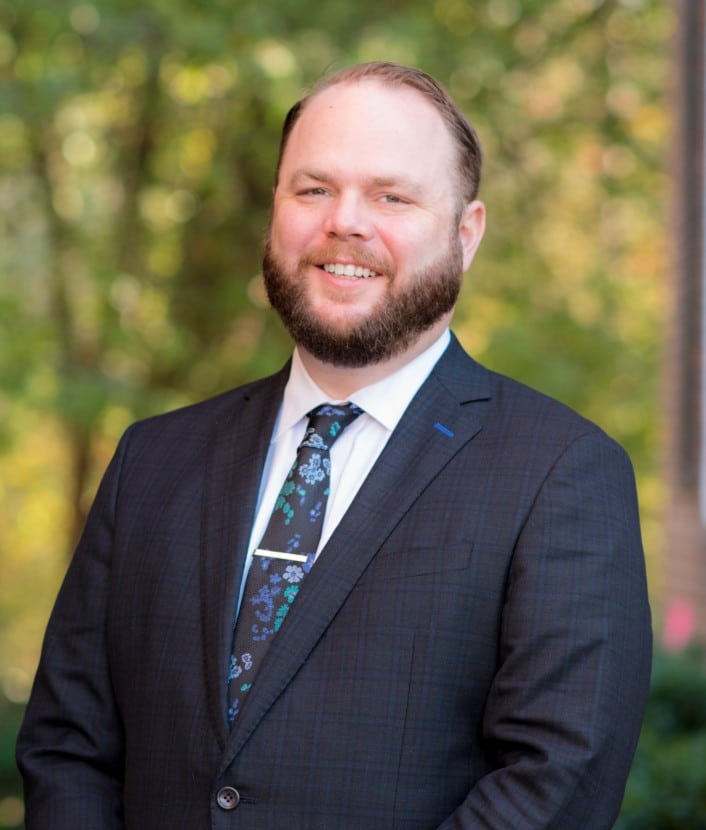 Founder
8237 Dunwoody Place
Atlanta, GA 30350
James Haug is an Atlanta Personal Injury Lawyer and a graduate of the University of Georgia and Atlanta's John Marshall Law School. He is a rising star in the legal community, a proud member of The Georgia Trial Lawyers Association, Million Dollar Trial Lawyers and The Georgia Association of Personal Injury Lawyers, and an even more proud husband and father to a beautiful baby girl.
Mr. Haug has practiced law in Georgia all of his career and within three years of practice achieved a landmark medical malpractice verdict in Cobb County for over one million dollars ($1,000,000.00). Mr. Haug has recovered millions for his clients and works every day to defend them against big insurance companies whose sole goal is to not properly compensate victims.
While excelling as a trial lawyer, Mr. Haug built the Haug Barron Law Group, calling upon a network of experts and other seasoned trial attorneys to work in the best interest of injured clients and victims of someone else's negligence. Mr. Haug represents injured clients in Atlanta, in Georgia, and across the southeast. If you believe that you were injured due to someone else's negligence, give us a call at our toll free number 1-844-428-4529 (1-844-HAUG LAW) any time day or night to schedule an appointment. We look forward to working for you or a loved one to make sure justice is served.
Request a free consultation today and get the justice you deserve.
Contact Us