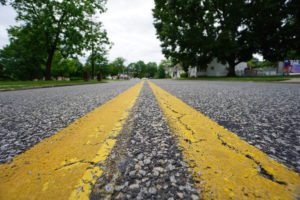 A family is looking for a loved one who was involved in a crash, not because he was lost on scene, but because he walked out of the hospital and vanished. The accident happened on July 6 and the man broke his leg. He was transported to the hospital by ambulance with non-fatal injuries.
The man was a passenger in the vehicle, and the driver fled the scene on foot. Family members say that the man often gets confused and is on several prescription medications. The man lost his wife several years ago and sometimes walks trying to find her. His family also describes him as stubborn but as having a good heart.
The family has reported him missing and has checked local hospitals. The Atlanta Medical Center told the family the man refused treatment for a broken leg and head injury and checked out the morning following the accident. Family members say that despite momentary episodes of confusion, the man does not suffer with any mental conditions and typically calls home when he wanders off.
The man is Caucasian with long gray hair and a beard and mustache. He has a blue right eye and is missing his left eye. He is 6-feet tall and weighs under 200 pounds. The last time anyone saw him, he was wearing a red shirt and red shorts. If anyone believes they have seen the man, they are asked to call 911.
If you have been involved in a car accident in Atlanta, reach out to our team of experienced attorneys. Call today to schedule your free case evaluation.