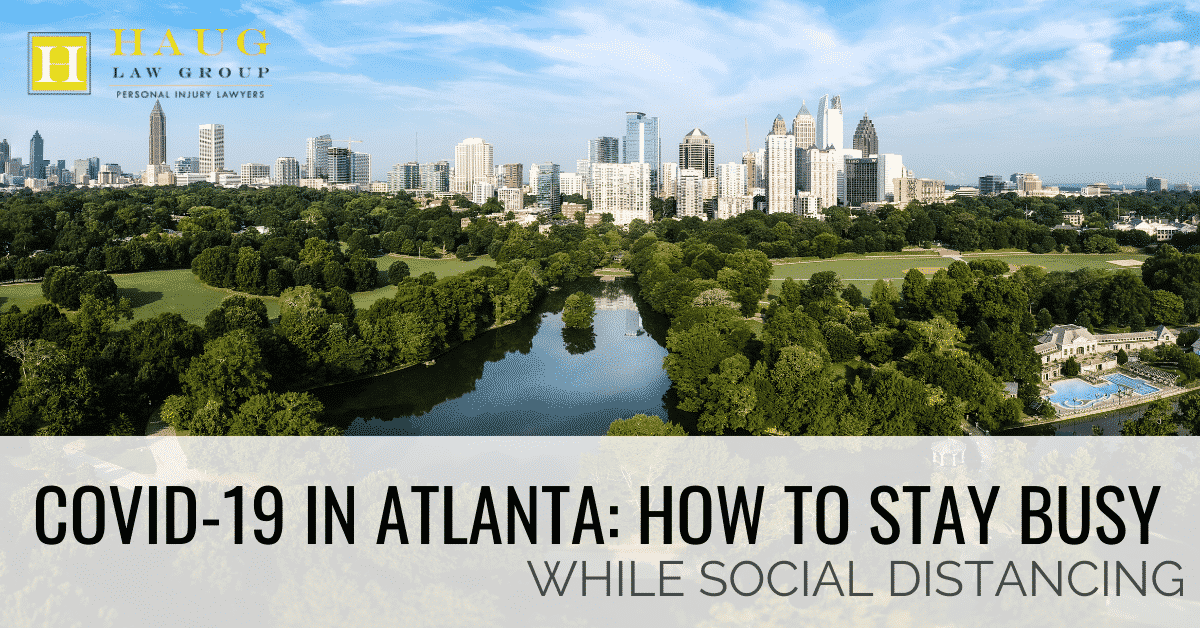 As the coronavirus continues to spread, it is encouraged, and mandated in the city of Atlanta by the mayor, to stay home and refrain from visiting public places, gatherings of more than 10 people, and being closer than six feet apart from others. Now, with everything going on, we know that our lifestyles have drastically changed over the last few weeks. Parents are working from home, kids are unable to go to school and have had to adjust to online learning, and some workers are unfortunately unable to work during this time. We have put together a short list of ways to keep yourself healthy, active, and busy, all while avoiding spreading coronavirus and helping flatten the curve.
Go for a Walk
Being inside all day can cause people to go stir crazy with a touch of cabin fever. As spring is arriving, it is the perfect time to go for a walk. Despite the recent spring showers, we have had a handful of beautiful days so far in Atlanta! The next sunny day that comes around is a great opportunity to get some fresh air, vitamin D, and keep your muscles moving!
Take a Virtual Tour
There are so many places that are offering virtual tours, such as the Smithsonian, Google Earth is offering virtual tours of 31 national parks, Atlanta's own High Museum of Art, and more! Check out this article to find more online resources to keep yourself and the kids busy during this time.
Spring Cleaning
Have you been trying to find the time to do a good clean-out of your home? Now is the time. If you are working from home, taking a break from your screen for 15-30 minutes and knocking out some housework is a good way to keep your mind fresh, house clean, and stay occupied. The perfect, and necessary, time to do some spring cleaning is here! Make sure you are sanitizing your doorknobs, light switches, and refrigerator handles. And don't forget, wash your hands!
Focus on the Essentials
The essential items you need to have on hand include those that have been hardest to find. However, as social distancing efforts have increased, more and more grocery stores and pharmacies have been able to increase their stock. It is recommended to keep enough canned food on hand for up to 14 days.
Support Local Businesses
Some of your favorite places to eat from are likely owned independently. These businesses need us now more than ever. While it is important to stay home during this time, you are still able to go pick up food from restaurants. Most of these restaurants will even bring it to your car!
As this is a trying time in today's society, we want you to know that the lawyers at Haug Law Group are still here for you and taking the proper steps on your case. If you are looking to get representation and compensation for a personal injury case, we are still here to answer your questions. We are fully equipped to sign retainers remotely. All you need is a smartphone! Contact us today to get started!