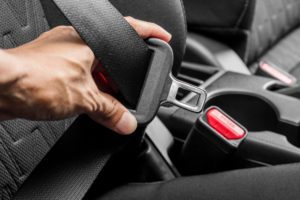 The Georgia State Patrol responded to a tragic accident earlier this month in Walker County, near State Route 136 and Ponder Creek Road/Cantrell Road. The wreck happened late in the afternoon, around 5 p.m. The driver, a 51-year-old man, lost control of his car, veered off the road and hit a tree. He hit the tree head-on, then his van spun around before coming to a rest.
There were also two children in the car, ages five and 10. The five-year-old was in the back seat, not wearing a seat belt nor using a booster seat. The 10-year-old was in the front seat, and he was wearing a seat belt. The driver himself was not wearing a seat belt. When the car hit the tree, the driver and the five-year-old boy died.
The 10-year-old boy was cut out of the van and rushed to Children's Hospital at Erlanger in critical. He later succumbed to his injuries. The Georgia State Patrol says they believe the driver went to go buy new windshield wipers, and the two boys came along for the ride.
The GSP also believes alcohol was a factor in the wreck. At the scene of the accident, they found a cooler with beer. They also found open containers in the floorboard of the van. Blood tests will determine if the driver was drinking before the wreck.
The driver was engaged to the boys' mother. She also has two daughters and an older son who were not in the car at the time.
We at Haug Law Group encourage anyone who is getting into a car to put on a seat belt before you start your journey. In addition, if you have been drinking at all, don't get behind the wheel of the car. If you or a loved one has been injured in a car accident in Atlanta or the surrounding area, contact us today for a free consultation. You may be entitled to compensation.