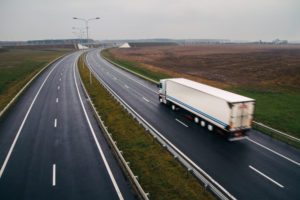 In 2015, a truck driver caused a seven-car wreck, which killed five nursing students from Georgia Southern University. After a nearly two-year long legal process, a survivor of that wreck, Megan Richards, has been awarded $15 million in a civil suit. Jurors deliberated for nearly four hours before deciding on the amount that the trucking company Total Transportation of Mississippi and its parent company, U.S. Express, must pay.
The accident happened in April of 2015. Wayne Johnson, a truck driver from Louisiana, was traveling at 70 miles per hour. He failed to brake in time, and slammed into several cars in front of him. Five women were killed, all between the ages of 20 and 21, on their way to what would have been their last clinical rotations at a Savannah hospital.
Weeks later, families of the victims filed lawsuits against Johnson, claiming he did not stop properly, even though he had plenty of time to do so. Johnson ended up pleading guilty to five counts of first-degree manslaughter. As part of his plea deal, he was imprisoned for five years and will also have five years of probation afterward.
A year after the accident, the trucking company settled with the families of those who were killed, as well as another survivor. Richards says she suffered from a traumatic brain injury and still deals with its symptoms every day. She still has anxiety and nightmares about the wreck. Her roommates say she has a strong fear of dying, and doesn't like being alone when she sleeps.
Richards' attorney originally argued for $25 million for his client, but in the end they settled for $15 million. The truck driver apologized in court to Richards for the wreck.
If you or a loved one has been injured in a truck accident in Atlanta, you may be entitled to compensation. Contact the attorneys at Haug Law Group today for a free consultation.