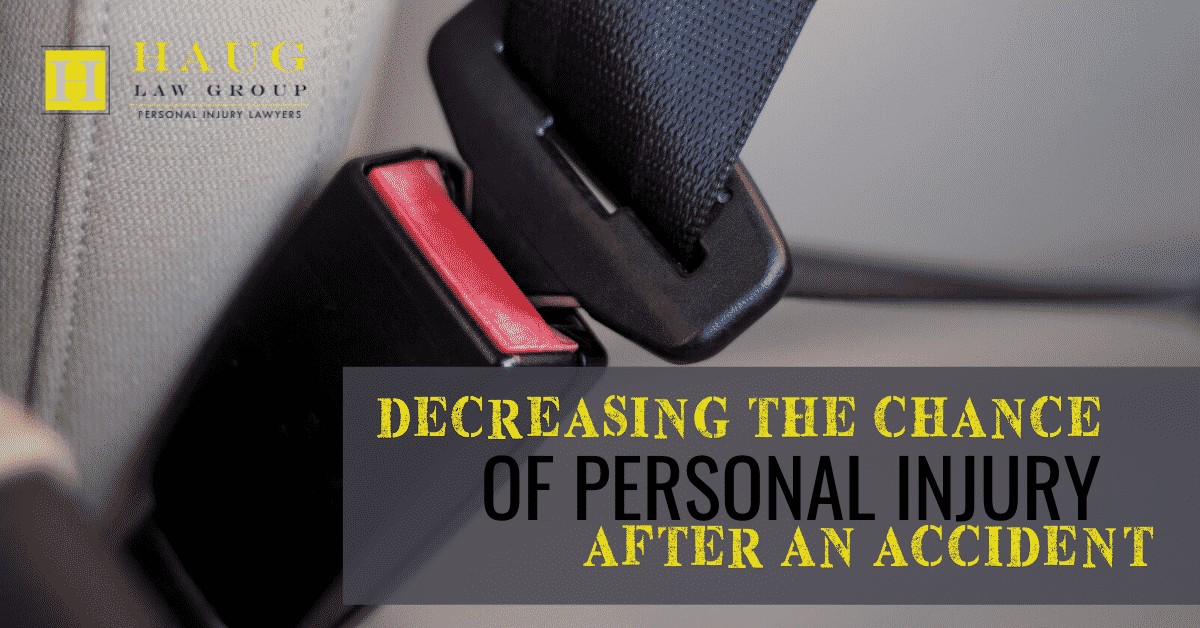 Getting into a car accident is something no one wants to go through. Unfortunately, some are luckier than others when it comes to being injured in a car accident. However, there are numerous things you can do to take precautions and prevent further injury after a car accident. Now, we are not licensed medical professionals, but we can help lead you in the right direction. Keep reading to be prepared in the event of a car accident.
Wear Your Seatbelt
This may seem like the most basic driving rule, but it is also one of the most important rules. It is also the law. Ever heard the phrase, "Click it or ticket?" Well, this is what it means! Wearing your seatbelt is key for being anchored down in the case of an accident. Seatbelts serve to prevent your body from being ejected out of your seat if involved in a collision.
Push Against Your Seat
If you have been hit from behind by another vehicle, try to keep yourself still and put pressure against the back of your seat with your back. While doing so, it will help you in the long run to push your head against your headrest because the likelihood of whiplash is reduced heavily. Whiplash is common in most collision accidents, but you might be able reduce the severity of it by following this technique.
Seek Medical Help Following the Accident
Even if you do not feel injured after the accident, you need to seek medical help depending on the gravity of the collision. For minor accidents, such as a fender bender, you likely will not need to seek medical assistance. However, for other types of accidents, such as a T-Bone collision or head-on collision, you will likely need to seek medical treatment. At the site of the accident, your adrenaline might take over your body and prevent you from feeling pain, but it does not hurt to get checked out by a medical professional following a major car accident.
We know that experiencing a car accident is something no one wants to go through. The aftermath of a car accident can be painful, take a long time, and overall upsetting. While this proves to be true, knowing how to properly take action before, during, and after a car accident is key to getting through it. As the state continues to reopen, we will continue to see traffic gradually pick up in Atlanta. Atlanta traffic is crazy most of the time, and we want you to be safe.
If you have been injured in a vehicle collision, feel free to reach out to us, as we would be happy to help you heal and get the compensation you deserve for experiencing trauma and pain. Give us a call at 1-844-428-4529 for your free consultation. The auto accident lawyers at Haug Law Group are here to help.