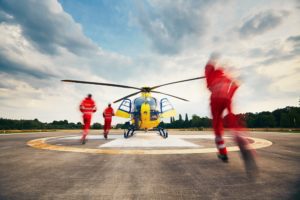 Any car accident can be catastrophic, but no one wants to deal with the aftermath right before the holidays. Sadly, for a third-shift worker, that is what happened just two days before Thanksgiving.
According to reports, two people had just gotten off of work from a business on Amlajack Boulevard. The driver and passenger were apparently heading toward home when the driver fell asleep behind the wheel. The driver ended up losing control of the vehicle and crashing into a tree. The force of the collision caused the passenger to be trapped inside the vehicle.
Emergency responders from Coweta County Fire and Rescue arrived on scene and spend 15 minutes removing the passenger from the vehicle, according to Georgia State Patrol. The driver was then airlifted to Atlanta Medical Center. The passenger is said to have suffered a broken leg which was serious but not life threatening. The driver did not sustain injury in the crash.
Officials say that neither occupant of the vehicle were was wearing a seat belt at the time of the accident that caused the airbags to deploy. The road was down to one lane for about 20 minutes as officials worked to access and then clear the scene. The male driver may be charged depending on the outcome of an investigation.
If you have been injured in a vehicle collision in Atlanta, reach out to our team of experienced personal injury attorneys. We will review the details of your accident and advise you of your legal options. Call today.