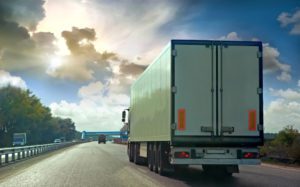 The City of South Fulton is reeling after discovering that an SUV full of high-school age teenagers was in a devastating wreck with a semi truck. According to reports, a Lincoln Navigator with five teens ran a red light at the intersection of Butner Road and Campbellton Fairburn Road around 1:15 p.m. They were struck by a semi-truck, resulting in what one witness said was the worst thing they'd seen in their life.
Four of the teens in the car, including the driver, were killed. One of the passengers, a 16-year-old girl, survived the wreck and is expected to make a full recovery from her injuries. The grandmother of the survivor thanked two bystanders for saving her granddaughter. After the wreck, they pulled up to the scene and carefully pulled the girl to safety before emergency personnel arrived.
Witnesses said they didn't hear the typical sounds of an accident, like squealing tires. Instead, they just heard "one loud boom" — and when they looked over, the SUV was nearly in half. One of the victims was thrown from the vehicle in the accident, but the others were trapped inside.
South Fulton Mayor-Elect Bill Edwards said he was particularly disturbed by the accident due to the time at which it occurred. He said the students should have been in school at the time (all but one were students at Langston Hughes High School), and if they were, the accident could have been avoided.
Edwards said he is not pointing fingers in the incident, but rather it should encourage parents and the community as a whole to be more involved in their teenagers' lives. He plans to introduce a truancy program once he is officially in office in May.
The driver of the semi truck driver was taken to the hospital with minor injuries.
Accidents involving semi trucks are often the most devastating on our roads. If you have been injured in a semi truck accident in Atlanta, contact the attorneys at Haug Law Group today for a free consultation.