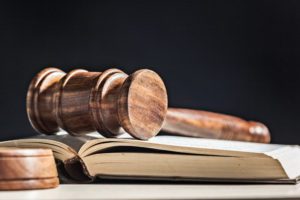 In 2009, a man named Sean Elliott underwent back surgery at WellStar Kennestone Hospital. He had a degenerative disc disease. The operation seemed to go well, but two weeks later, Elliott was rushed to the emergency room. The only way he could breathe was through a ventilator. The reason? His surgical wound was infected.
The surgery was performed by Dr. Tapan Daftari. Daftari also performed postoperative care and treatment. This included examining Elliott's spinal cord and draining the wound. Three days later, after the wound was closed, Elliott began experiencing decreased movement in his legs. Daftari then ordered an MRI and went to operate on a different patient while waiting on the results.
By the time Daftari got back five hours later, Elliott's condition had worsened, though the test came back negative. A second scan was ordered, which showed that the patient's spine was expanding dangerously. Daftari performed an emergency procedure to make room for the expansion and discovered an abscess on the spine. Elliott eventually lost use of his lower body. In 2011, he sued the doctor and Resurgens Orthopaedics.
The case hinged on one question: Did Daftari know of Elliott's decreased leg mobility? The doctor said he was not aware of the issue until 11:30 a.m., but Elliott said he expressed his concerns at 9 a.m. In order to fight his case, Elliott's legal counsel called a nurse to the stand as a "surprise witness."
The court refused to let her testify. As such, the jury sided with Daftari. However, the case went to the Court of Appeals, who said that excluding evidence is not the proper way to handle an omission in the discovery process — meaning they sided with Elliott. Now, Daftari is appealing to the Georgia Supreme Court to see if the Court of Appeals made the right call.
If you have been injured due to doctor's negligence in Atlanta, you may be entitled to compensation. Contact the attorneys at Haug Law Group today for a free case evaluation.