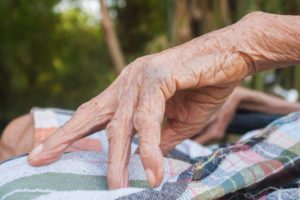 When we entrust our loved ones to the care of others, we expect that they will be loved and looked after appropriately and professionally. It is rarely an easy decision to place an elderly family member in a nursing home or long-term care facility. That is part of the reason it is so disturbing to hear of news of abuse in one of these facilities.
Sadly, a woman in Georgia has been charged with abusing an 87-year-old patient in the facility in which she worked. According to reports, it has not been confirmed if the arrested woman was a direct caregiver of the victim, but it is known that the abuse occurred at Pruitthealth – Magnolia Manor in the city of Moultrie.
Certified State Ombudsman Elaine Wilson said that abuse is something that happens everyday and often goes unnoticed. To help end the abuse that elderly patients suffer at the hands of caregivers, the state of Georgia enacted harsher penalties in 2013. In 2016, a law was passed that created a registry for Certified Nursing Assistants.
Any person who suspects that an elderly or disabled patient is the victim of abuse should speak up. It is only when someone is brave enough to step forward that the cycle of abuse may be brought to an end. In many cases, those being abused rely on others to be their voice.
If you suspect that your elderly loved one has been abused at the hands of a caregiver or are certain abuse has occurred, reach out to our team of experienced attorneys. We will review the details of the abuse and advise you of your legal options. Call today to schedule your free initial consultation. We are here for you and your family as you begin to move forward with your lives.