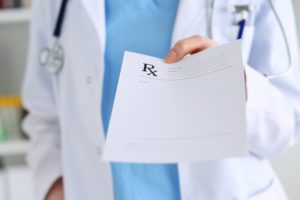 A woman in Georgia suffered terrible injury as the result of a medication error. The woman is so unrecognizable today that she feels like she has lost someone she used to know. At only 26, the woman is recovering from a medication error that caused her skin to burn from the inside out.
The woman visited a doctor in 2014. She had been feeling depressed and wanted help. The doctor prescribed the woman lamotrigine. The woman took the medication for two weeks. It was after the two week mark that everything began to change. The first symptom was blisters. She then began to deal with pain and an incredible burning sensation.
The woman was diagnosed with Stevens Johnson Syndrome. It is a serious skin disorder that is typically caused by an incorrect dosage of medication or a reaction to a certain medication. Today, the woman is left without fingernails which will never grow back, her sweat glands are completely gone, and her skin is scarred. She is also losing her vision.
Not only does the woman have to deal with the ramifications of this error now, but she may have to deal with it again. There is no cure for her condition, and it could all occur again at any time. Doctors have told her that if she does relapse, the second instance will be worse. The woman's medical bills have already surpassed $3 million.
You do not deserve to suffer financial difficulty or emotional distress due to a doctor's error. Call our team of medical malpractice attorneys today to discuss your case. We will help you decide if pursuing a lawsuit for damages is the right decision for you.