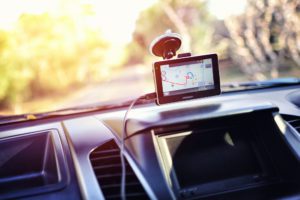 A man has been arrested in connection with a crash in Gwinnett County that took the life of a 9-year-old girl. The man was allegedly following the directions of his GPS when he caused the multi-vehicle wreck.
According to reports, the man was traveling on Ga. Highway 316 in a Dodge Ram 3500. He was in the left lane when his GPS warned him of heavy traffic ahead. The GPS suggested that the man exit the highway. In order to do this, the man would need to get into the right lane. The driver looked over his shoulder to make sure he could move over safely and when he looked forward again, he saw that the vehicle in front of him was coming to a stop. He did not have time to react appropriately.
The truck struck the back of the vehicle in front of it. That collision pushed the vehicle into another. A vehicle behind the truck hit the rear of the truck. Several people were injured in the accident, and some refused medical treatment. Others did go to local hospitals, either on their own or via transport. One of these people was a child who had been sitting in the third row of the minivan that was struck first. That child later died of her injuries.
The driver of the truck remained on scene. He was arrested and charged with following too closely and, as a result of the child's death, homicide by vehicle in the second degree.
If you have been injured in an auto accident in Atlanta, you have a right to seek damages for those injuries. Reach out to our team today for more information on your legal rights and to schedule an appointment for a free case evaluation.