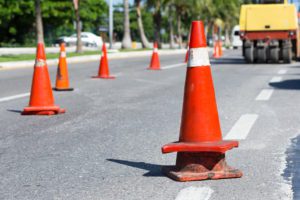 A hit and run accident proved fatal for two department of transportation workers in South Carolina earlier in March. The state's highway patrol investigated the incident and they now believe that they know what happened.
According to reports, a man who was on probation in Georgia was traveling in South Carolina. Driving through Aiken, the man struck two DOT workers who were on the road, killing them. The man failed to stop. Instead, the man drove off, hid his vehicle and tried to cover it. Authorities did not say what the man covered his car with.
During a bond hearing for the driver who was eventually caught, officials brought up prior arrests and convictions in an attempt to have his bond denied. The man's attorney said that he was not a flight risk, but the judge disagreed. The man's bond was denied. Investigators spent time recreating the scene in an attempt to discover exactly what led to the accident. What is known is that the workers had just started their day and had not had the chance to put down orange warning cones before they were hit.
Anyone traveling through construction zones knows the irritation of being forced to travel at slower speeds or even wait as heavy machinery moves about. Despite this irritation, drivers are urged to stay aware of the people who are working along the road. Speeding through construction zones is dangerous for everyone and, if you hit a worker or cause an accident, you will face stiffer penalties.
If you have been involved in a hit and run in Georgia, call our office to schedule a free case evaluation. We will review the details of your accident and advise you of the options available to you.