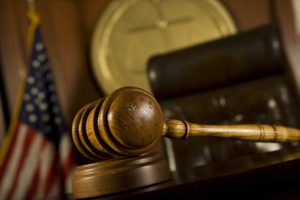 In 2011, a 14-year-old girl from the coastal city of Richmond Hill, Georgia took her own life. Before her suicide, she self-mutilated herself multiple times in the neck, abdomen and breasts. Local police investigated her case, taking multiple photos of her wounds. One of the investigating officers used those photos to explain the nature of suicide to his own daughter, a classmate of the girl.
A few weeks later, the girl who was the subject of those photos committed suicide. Her mother says that breach of police protocol led to her being constantly harassed and embarrassed at school. This embarrassment allegedly led to the girl's suicide. The mother is claiming that the officer and the city as a whole should be held accountable for her daughter's wrongful death.
The mother is suing the city and the officer for $5 million. An appeals court ruled 4-3 that the case may proceed. However, there were heated arguments over the matter.
A 1913 case set precedent that no suicide could lead to a wrongful death suit. In that case, suicide was ruled an "unforeseeable intervening cause of death" that absolves the potential defendant of any wrongdoing. The exception is if a special relationship exists, such as doctor-patient, exists — which does not apply in this instance.
In addition, the defendants argued that the officer should not be held responsible, since the girl was already "susceptible to suicide." However, a case 1988 case allowed for wrongful death rulings in suicides. These clashing precedents have been at the center of this particular case. But, the courts ended up siding with the mother, allowing the case to move forward.
If your loved one was killed due to someone else's actions or negligence, you may be entitled to compensation. Though no amount of money can make things right, it can help ease the financial burden of losing a loved one. Contact the attorneys at Haug Law Group today for a free consultation regarding wrongful death in Atlanta.