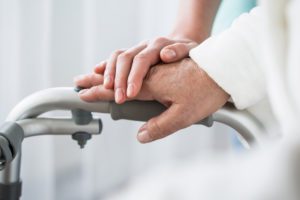 A man was arrested in May after being accused of intentionally breaking a woman's leg in a health facility. The woman was 98 years old at the time and had to undergo surgery to repair the injury. That woman did not make it through the surgery.
According to a report of the incident, another staff member noticed that the woman's leg was swollen and alerted a supervisor. The man in question was spoken with and supervisors found that his story did not match the injuries. The man then said that he had gone into the woman's room to ready her for breakfast. The woman, according to the accused, became combative, kicking at him. The man said that he held her legs to avoid being struck and heard a crack.
The man told his supervisors that he did not tell the truth the first time because he did not want to get into trouble. The man's supervisor called authorities. Law enforcement conducted their own investigation and ultimately arrested the nursing assistant. The man was charged with intimidation of an elderly person and aggravated battery and exploitation.
During the investigation, police discovered that the same man had been arrested in 2016 for battery against a patient while employed at another facility. It is unknown why those charges were not pursued.
If a loved one has been the victim of abuse at an assisted living facility or nursing home, you are understandably upset. Call our team of nursing home abuse attorneys for a consultation. We will advise you of the legal rights your family possesses and how to make sure those rights are protected.