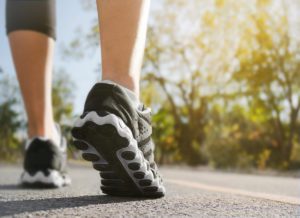 An unusual accident occurred on July 25, in which a pedestrian was left critically injured, a police officer was listed in stable condition, and a home was damaged. The cause of the accident is thought to have been a vehicle that was making a left turn.
Reports indicate that a DeKalb County police officer was traveling down the road when a car attempted to make a left turn in front of the officer. The officer reacted in such a way as to avoid colliding with the vehicle, and the officer struck a pedestrian in a marked crosswalk. The officer then continued and struck a house at the intersection of Brown and Chamblee Tucker Roads.
The pedestrian, a 66-year-old jogger, was taken to the hospital and listed in critical condition. Witnesses described not wanting to touch the woman on scene due to the position of her body. The officer was also taken to a hospital and initially listed in critical condition. He was ultimately upgraded to stable. The current condition of the jogger is unknown.
The driver of the vehicle that was attempting to make a left turn stayed on scene and gave a statement to investigators. The crash is still being looked at and no charges have been filed as of yet. The pedestrian victim was described by an avid jogger who runs everyday.
If you have been involved in a pedestrian accident in Atlanta, you have legal rights that you should be aware of. Call our office today to schedule an appointment for a free case evaluation and discover more about your options. You may be entitled to various forms of compensation for your injuries.