Diagnostic Error Attorneys & Injury Lawyers in Atlanta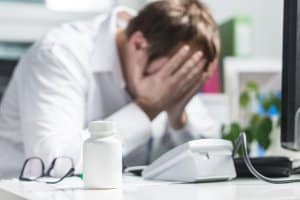 Have you experienced suffering as a result of a failure to properly diagnose a medical condition?
Failure to diagnose is a common form of medical malpractice that we see all too often in Atlanta. Medical malpractice is characterized as the failure to follow the accepted standard of care in a situation that requires proper medical attention. The unfortunate result of a failure to diagnose often includes injury to the victim and, in some cases, death. Doctors and other medical professionals may make mistakes due to fatigue, long hours, inattention to detail or an overwhelming caseload.
The following are common examples of conditions that may fail to be diagnosed:
Breast cancer

Colon cancer

Heart attacks and strokes

Cervical cancer
If a condition is not diagnosed, then it is not treated. And therein lies the danger. If a serious medical issue is affecting a person, adequate and prompt treatment could mean the difference between life and death.
Misdiagnosis
In some instances, a medical care provider will indeed diagnose a patient, but they make the wrong diagnosis. This unfortunate situation can be just as dangerous as a complete failure to diagnose. Indeed not only is the existing condition not treated, but an incorrect condition may be.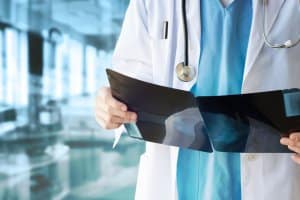 When a medical provider misdiagnoses a patient, that patient is susceptible to medication errors, allergic reactions, drug interactions and other serious conditions. The patient is also at risk that their existing condition will get worse, even to the point that it is no longer treatable.
Misdiagnosis and failure to diagnose are both diagnostic errors, which is the single largest medical malpractice issue in the country today.
Making a failure to diagnose claim
Failure to diagnose claims can be tough to navigate without the help of an experienced lawyer. Additionally, failure to diagnose claims can be expensive to pursue (court costs, expert witness fees, deposition and investigative costs). The victim's attorney is required by law to have an expert testify under oath that the victim's medical provider failed to diagnose them properly.
A detailed medical history of the victim is also essential to the case. Their medical history should include the names of all physicians and hospitals that provided them any medical treatment. The medical history should also include a timeline of all contact with physicians, including details such as dates, doctors names, symptoms, treatments and additional conversations.
Given the complexity of these cases, it is crucial that a professional attorney or law firm assist you in working through your failure to diagnose claim. At Haug Law Group, you can rest assured that we have the knowledge and experience that you need to refocus your energy on what matters most: returning back to good health and getting your life back in order. Let our professionals take care of the burdening task of sorting through all the legal issues. Allow Haug Law Group to get you the compensation that you rightly deserve.
Call our office today at 1-844-428-4529 to arrange for a case evaluation or contact us online. Our team is dedicated to ensuring that you recover damages at trial or reach a fair settlement out of court.