Car Accidents Can Change Your Life Forever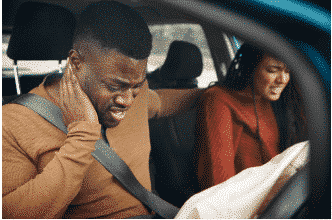 When you are involved in a serious car wreck, the aftermath can be devastating. Besides dealing with injuries and property damage, you may miss time at work, further straining your finances. The car accident attorneys at Haug Law Group ensure that accident victims in Atlanta, GA receive the compensation they are legally entitled to. If you or a family member has been injured in an accident, you can't rely on an insurance company to make things right. These companies are in the business of making money, and they don't maintain their success by paying out every claim. We are here to help you deal with the insurance company and fight for your rights in court, if necessary.
Our Promise to You
We will:
Hold negligent drivers accountable for their actions.
Seek the maximum amount of compensation a victim is entitled to under state law, even if the at-fault driver was underinsured or uninsured.
Represent victims of drunk driving accidents, distracted driving accidents, and more.
We understand the toll a car accident takes on your physical, emotional, and financial well being. That's why we promise to assist you and your family in any way we can. Whether you need help fighting an insurance company or help recovering compensation for past and future medical bills, we will use our experience and knowledge to get you what you deserve.
It is our goal to intercede on behalf of any person in Atlanta that has been injured as the result of someone's negligence or error.
When Should I Hire a Car Accident Lawyer?
If your vehicle is damaged or you have injuries, call a lawyer as soon as you can – even before you call your insurance agency.
At Haug Law Group, our experienced attorneys always offer free, no-obligation consultations. Come to our office, or we can meet you wherever is most convenient, and we will discuss the details of your case. You don't owe us anything for this meeting, and you don't have to hire us afterward. So really, you have nothing to lose by at least speaking with a lawyer.
Having appropriate, experienced, and professional representation in your car accident case is vital to maximizing your compensation. Let us handle all the red tape and legal issues, and you can focus on healing after your accident. We know exactly what we are doing and have done it for more than a decade.
We cannot guarantee results for every case, but we can guarantee we will work tirelessly on your case to ensure you get the most compensation for your injuries, pain, and suffering.
Case Results
We know what it takes to earn you the maximum amount of compensation due to our clients. Here are a couple of our case results for car accidents.
$350,000
Settlement for the victim of an impaired driver. Plaintiff suffered injuries to her back and neck amounting to large medical bills. James Haug's expertise in proving punitive damages helped his plaintiff gain the maximum amount of compensation for her pain and suffering.
$325,000
Settlement received for a victim of distracted driving. The insurance claimed the back injuries were pre-existing, but Haug Law Group was able to prove that while a pre-existing injury did exist, and that there were fresh injuries to the L3 and L4 vertebrae.
$450,000
Settlement for a victim of a collision involving an 18-wheeler. Young client suffered serious spinal injuries requiring multiple surgeries. Haug Law Group was able to prove how the injuries would affect the client's life forever.
$800,000
Settlement for a victim struck by a commercial vehicle. Client underwent neck surgery. Haug Law Group was able to prove that the injury and surgery were caused by the negligence of the commercial vehicle. Settlement reached shortly after suit was filed.
wHAT oUR cLIENTS sAY aBOUT uS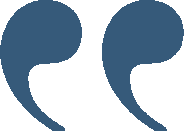 I was represented by Haug Law Group after a car accident, and I could not have been happier with my experience with them. Colin Barron and James Haug were wonderful to work with every step of the way. As I have no experience or much understanding of the legal system, it was important that I work with a group that could explain everything to me. Colin and James were always there to answer my many questions and to explain everything to me in detail along the way. They were extremely prompt in answering emails and returning voicemails. Both Colin and James are very passionate about their careers and helping their clients. They were always welcoming and truly did treat me like family. I am giving this group 5 stars for all of these reasons and would, without a doubt, use them again!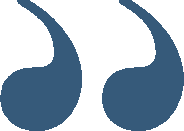 Your Car Accident Lawsuit Starts With a Free Consultation
When you are involved in a car accident, the financial difficulties you immediately face can be devastating. From replacing lost property to paying medical bills, you don't have time to wait for insurance to come through. We understand the financial strain of an automobile collision, and that is why your initial consultation with our lawyers will be free.
You are already experiencing difficulty, you shouldn't have to pay out of pocket for advice and guidance.
At Haug Law Group, our accident attorneys get paid when you get paid. Working on a contingency basis allows us to help car accident victims when they need it most. If you or a family member has been hurt in a car accident, reach out to our team. Everything you discuss with our car accident lawyers is confidential.
When you call us, we will review the details of your case and explain how we may move forward. While we hope you hire our firm to represent you, we invite you to talk to multiple accident attorneys to find the best fit for you and your family. There is no obligation to hire our automobile accident lawyer after your free initial consultation.
Make Sure to Evaluate Your Damages
Whether your Atlanta car accident was the result of a distracted driver, rush hour traffic, or a vehicle malfunction, you need an experienced car accident attorney on your side. An insurance provider does not have your best interests in mind; never accept an initial settlement offer without first speaking to a qualified and competent car accident lawyer.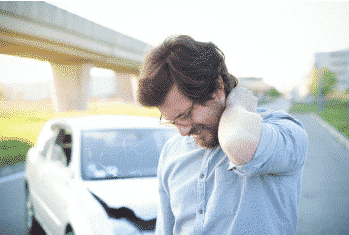 Even if you aren't dealing with medical issues today, you never know what tomorrow will bring. Once you accept a settlement, your car accident case is over. If you begin to experience symptoms weeks or months from now, you want to know that your medical bills and lost wages will be covered. If you accept a settlement now, it may be too late to seek compensation in the future.
Call Haug Law Group now for a free case evaluation (844) 428-4529 or complete our online contact form, and a member of our team will be in touch. You deserve aggressive representation from an attorney who will treat you fairly and with respect. Reach out to our team today.