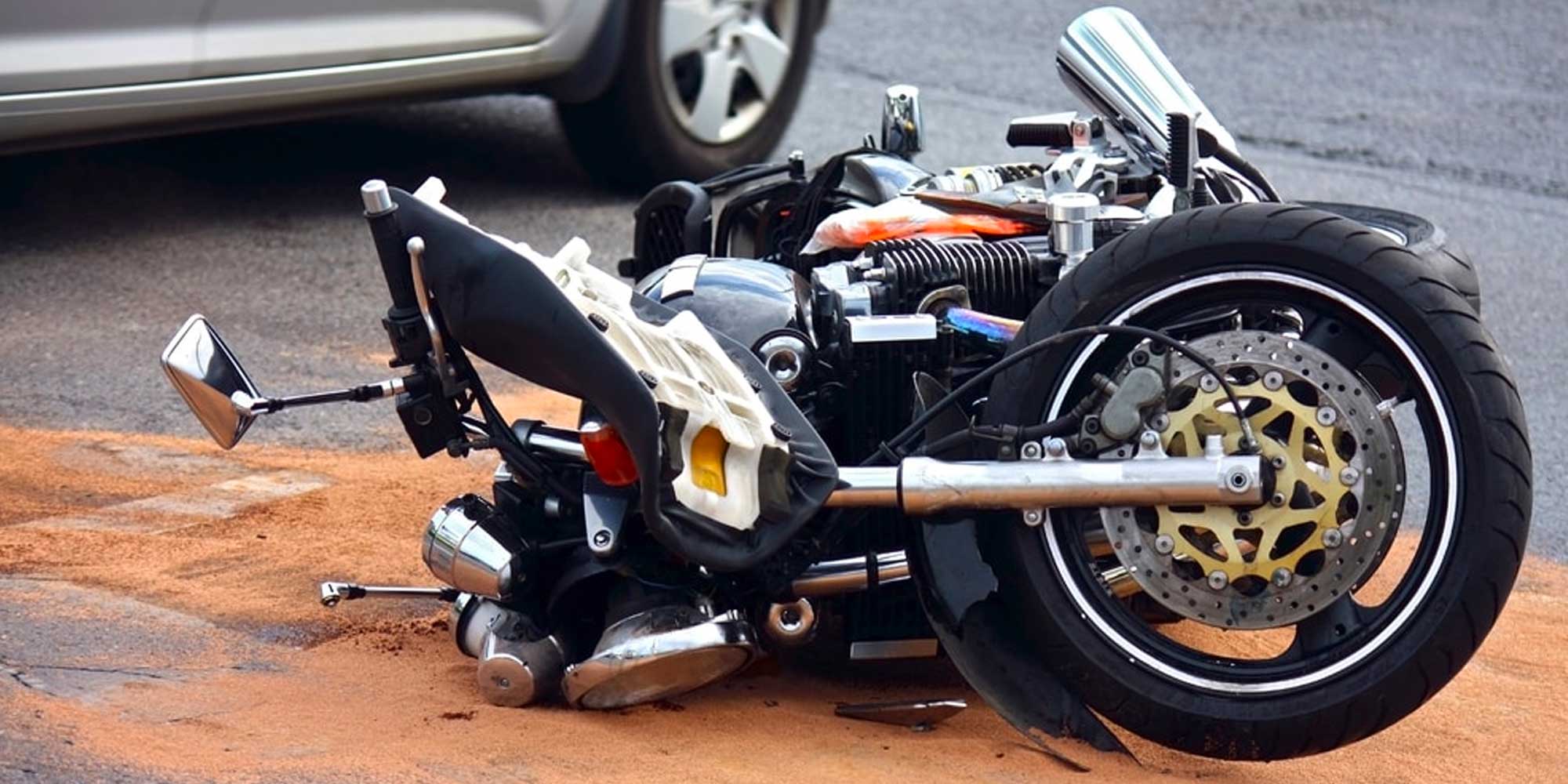 Injured in a Motorcycle Accident in Atlanta? We're Here to Help
Motorcycle accidents in Atlanta can be both devastating and life-altering. Sadly, truck and car drivers often overlook motorcycles on the road, which can lead to severe injuries or even fatalities. At Haug Barron Law Group, our dedicated team of Atlanta motorcycle accident lawyers recognizes the unique challenges faced by motorcycle accident victims and is committed to fighting for their rights and securing the compensation they deserve.
Typical Injuries Sustained in Motorcycle Accidents
Motorcycle accidents can result in various injuries, from road rash, fractured bones, sprains, and lacerations to more severe cases involving traumatic brain injury or spinal cord damage. Our experienced team of motorcycle accident attorneys in Atlanta is here to support you every step of the way. We firmly believe that you shouldn't have to endure pain or make tough decisions due to someone else's negligence. That's why we strive to obtain the compensation you deserve for medical expenses, property damage, lost wages, and more.
Navigating Insurance and Liability in Motorcycle Accidents
Unlike accidents involving trucks or cars, no-fault insurance coverage may not always apply in motorcycle accidents. Even if you have insurance, it's essential to hold the responsible party accountable. With years of experience and expertise in handling Atlanta motorcycle accident cases, Haug Barron Law Group is well-equipped to consider all relevant factors and help you obtain the necessary compensation to move forward.
Collaborating with Expert Professionals
At Haug Barron Law Group, we collaborate with a network of experts, including physical and occupational therapists, psychiatrists, neuropsychologists, radiologists, neurosurgeons, and neurologists, to ensure the most favorable outcome for our clients. Our approach is to be assertive with the at-fault party while remaining compassionate and understanding of your needs and challenges.
Motorcycle Safety and Riding Resources
To stay safe on the road and minimize the risk of accidents, it's crucial for motorcycle riders to be well-informed about safety guidelines and best practices. Here are some valuable external resources to help promote motorcycle safety:
Steps to Take After a Motorcycle Accident in Atlanta
Knowing what steps to take following a motorcycle accident is critical for protecting your rights and achieving a successful legal outcome. Our Atlanta motorcycle accident lawyers have put together a list of recommended actions:
Obtain Medical Care: Prioritize your health and well-being. Seek immediate medical attention if you or anyone involved in the accident has been injured.
Document the Accident Scene: Gather evidence, such as photographs, witness statements, and relevant information about the involved parties.
Contact an Atlanta Motorcycle Accident Lawyer: Get in touch with Haug Barron Law Group to schedule a free consultation with an experienced motorcycle accident attorney who can evaluate your case and advise on the best course of action.
By following these steps, you can protect your rights and secure the compensation you deserve for your injuries and losses.
Get Started Today
If you or a loved one has been injured in an Atlanta motorcycle accident, don't hesitate. Call us at 1-844-HAUG-LAW or reach out to us online at your convenience. Our experienced motorcycle accident attorneys are ready to help you.
Request a free consultation today and get the justice you deserve.
Contact Us