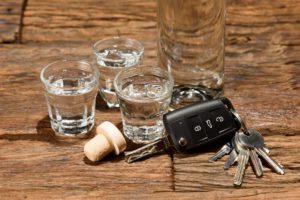 Atlanta's Melissa Hancock became semi-famous for her role in the television show "Little Women." She has now become infamous. Hancock was arrested in connection with a DUI crash that left one man dead.
According to reports, was in Virginia for unspecified reasons. While there, she drove the wrong way down a one-way street. She collided head-on with another driver, who was killed as a result of the accident.
Police responded to the crash a little after 2 in the morning. The driver of the vehicle that was hit was transported to a local hospital where he later passed away. It was reported that Hancock was arrested on charges of DUI/maiming and driving the wrong way and was being held in a Virginia Beach jail without bond.
Hancock is not a regular on "Little Women: Atlanta" but makes frequent guest appearances. The 25-year-old is also a fashion model, strolling the catwalk of New York's Fashion Week. The model made the appearance on the catwalk for the first time in 2015, when the fashion show decided to feature models of all shapes and sizes on its runway.
If you have been involved in a drunk driving accident in Atlanta and the other driver was found to be at fault, you have legal rights to compensation. We can help you recover damages for medical bills, lost wages and more. Reach out to our team today to schedule a case evaluation. We will review the details of your case and help you make the best decisions for your unique situation.