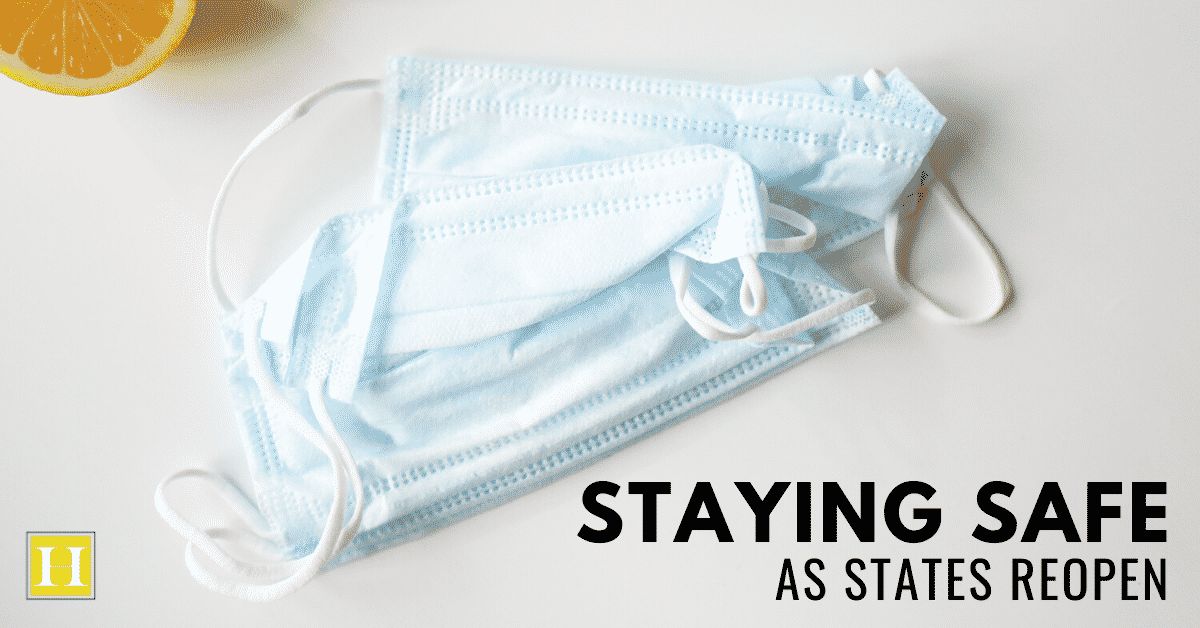 As you have heard, the Governor of Georgia has allowed certain places and businesses to reopen after the statewide shelter-in-place order was lifted during the last week of April. While we know it has been tempting to go out, have a meal at a restaurant, and do normal activities, we want you to know exactly how to stay safe during this time. Just because the state is reopening does not mean the coronavirus is gone. Keep reading to learn how you can continue to be safe now and in the future.
Wear a Mask
Masks. Masks. Masks. It is imperative that you wear a mask. By following this guideline, you are protecting others from potentially catching COVID-19. You may not know it, but you could be a carrier of the virus even if you do not feel any symptoms.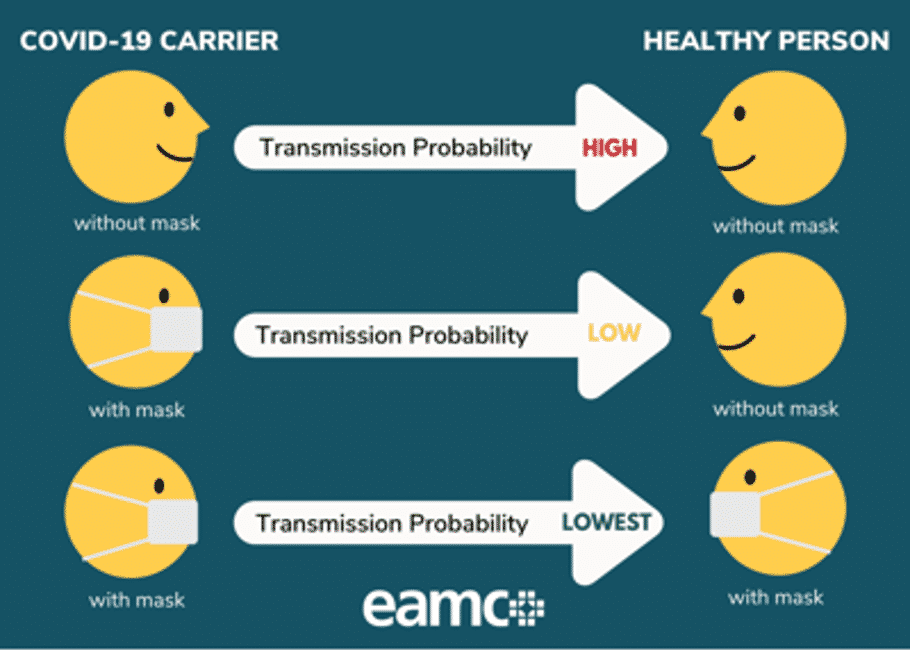 (Source: East Alabama Medical Center)
Continue Six-Foot Boundaries
With your favorite restaurants and stores reopening, it can be tempting to socialize and mingle around. However, the six-feet apart recommendation is still very much needed in order to flatten the curve. According to Beth McKibben of Eater Atlanta, the guidelines for restaurants opening up include: "requiring staff to wear faces masks, spacing out seating in dining areas, and limiting capacity to only ten diners per 500 square feet inside the dining room and bar areas. Additionally, Georgia's restaurants must try to use disposable menus and contactless pay options, prioritize takeout and delivery, and posts signs at entrances stating no one is allowed inside who is exhibiting COVID-19 symptoms or a fever. Some may also require patrons to have their temperatures checked before entering" (McKibben).
Wearing a mask is an easy way to do your part, but socially distancing is another way to keep yourself and others safe! This too shall pass, but we have to be smart about it!
Advocate for Your Health
If you are someone who has to return to work, you need to make sure your employer is taking the proper precautions. Unfortunately, with going back to work comes the risk of coming in contact with more people, which ultimately increases your risk of being exposed to the virus.
We know that it is a personal choice whether or not someone follows the CDC's guidelines, but we are doing our part in making sure you all are staying safe by informing you of what is best. In terms of personal injury cases, we want you to know that we are still working hard on current cases and taking on new cases as well. If you have been injured before or during COVID-19, reach out to us. We would be happy to help go over your options and guide you in the right direction of getting better.
Sources: