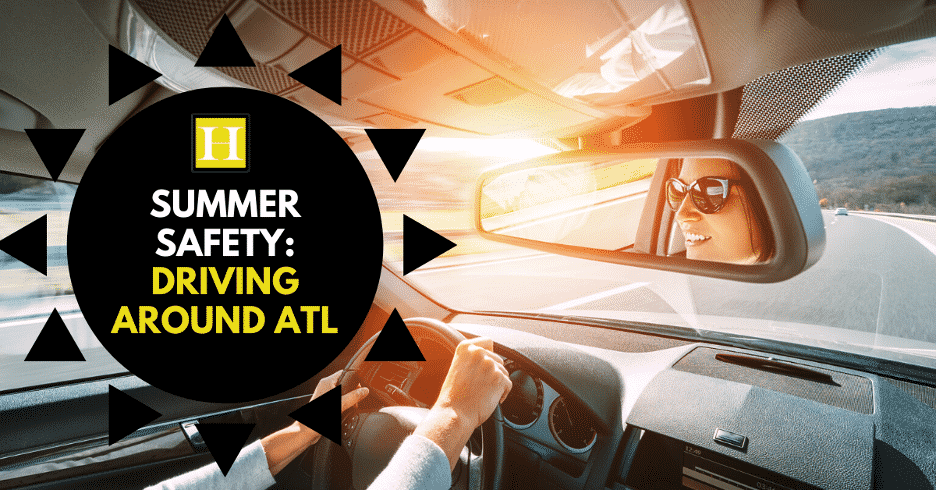 With the warm weather here and most of the state reopening, a lot of Atlanta drivers are getting back on the road. Now that it is basically summertime, you need to make sure you are prepared for the season and any emergency that could come about. Keep reading to learn how you can be prepared for the summer season in Atlanta!
Get Your Car Ready
If you are going to be taking a trip this summer to enjoy the weather and relax, you need to make sure your car is ready. We highly recommend getting your car serviced before taking a long trip. The reason for this is that if you do not regularly change your car's oil, it is more likely to break down, especially if taking a long road trip perhaps to the beach or to the mountains. You will also need to keep your car's fluid levels (wiper fluid, transmission, power steering, etc.) filled, and your car's tires need to be filled properly to avoid a blowout.
Be Aware of Construction
The summertime is a common time for construction. Construction is always going on around Atlanta, but it is extremely important to be cautious and aware of construction zones. Make sure you are driving the speed limit in these areas, as ticket fines are higher if you are speeding.
As Always, Avoid Distractions
A lot has changed over the last few months, but holding a phone or device while driving is still against the law. Make sure you refrain from using your mobile device while driving, as staying focused and alert on the road is one of the best ways to prevent an accident and personal injury. Another thing you need to consider is the sun. The sun can also pose a threat while driving, as the glare can cause distraction and is harsh on your vision. Avoid getting distracted by the sun by investing in a good pair of sunglasses that protects your eyes from the sun's UV rays.
Share the Road
When it is nice outside, people, especially Georgians, like to be outside. Bike riding around Atlanta is a common pastime, so you will need to make sure you are sharing the road for bike riders, as they have every right to ride their bikes on the main road. There are bike lanes specifically for these riders, so avoid driving in these lanes as well to avoid a ticket and to avoid potentially inflicting harm amongst bike riders.
While these tips can be used year-round, we highly recommend following them as the weather continues to warm up in order to prevent getting involved in a car accident resulting in a personal injury. If you or a loved one has been involved in an accident, text us directly at 770-766-3308
or call us at 1-844-428-4529.