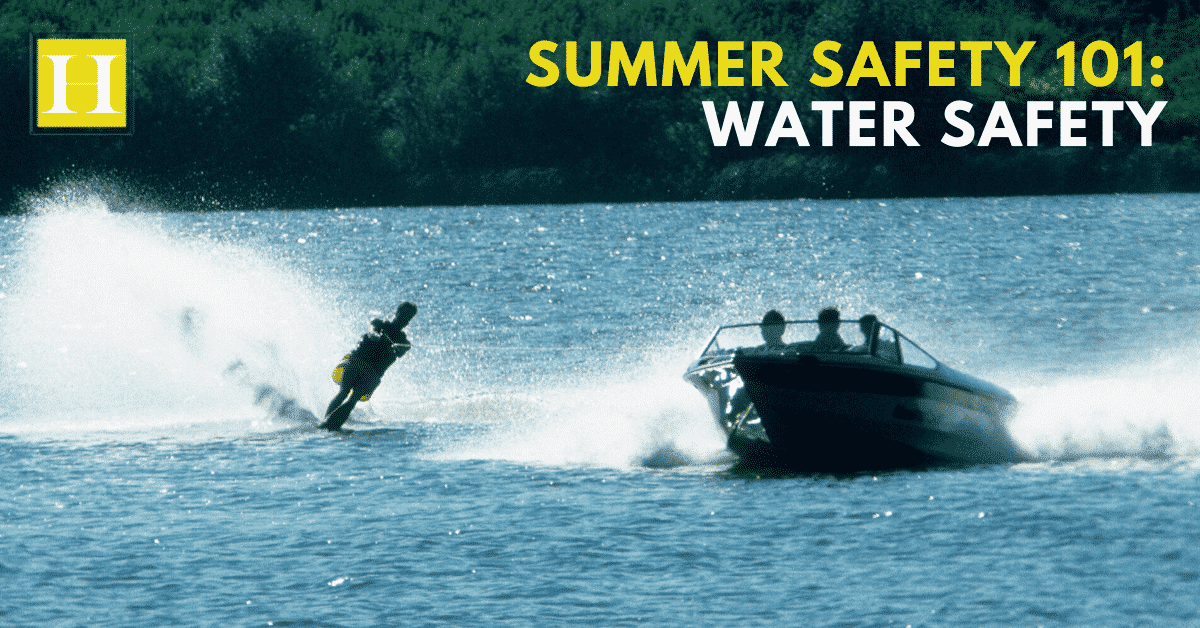 As warmer weather rolls in, many families are beginning to take a trip to the lake, a swim in the ocean, or a dip in the pool. Water activities are the highlight of everyone's summer but, staying safe is crucial. Keep reading to find out more about how you can optimize your safety while enjoying water recreation!
Heading to the Lake? Here's what you should know.
The lake is a summer favorite for boat owners and lake lovers alike. However, if you are a boat owner, it is essential to have insurance and practice reasonable care when operating your boat. If not, you are at risk for liabilities. An example of this would be intoxicated boating. The number one reason for boating accidents is drunk boat operation. Therefore, be sure to use caution when engaging in alcohol consumption. In addition, it is important to note that being able to swim, wearing a life jacket, and swimming with a buddy at all times are simple yet effective tips to follow to ensure safety on the lake.
Beach bound? Make sure you follow these precautions.
Soak up the sun while watching the waves crash, but make sure you are staying aware. Pay close attention to flags and lifeguard recommendations. If the ocean is not safe to enter, obey all directions given by the hazard flags. If you are with young children, be sure to supervise them and provide them with a flotation device if they are not swimming independently. When currents arise, unexperienced swimmers can be easily swept away. Also, staying hydrated to avoid sickness or fainting is especially important if you plan to swim after being in the sun for an extended amount of time.
Pool day? Pay close attention to these tips.
The neighborhood pool is convenient cool off if you are careful. Stay away from pool drains, pipes, and other openings to avoid being entrapped. In addition, listen to lifeguard instructions. If there is an issue, they are trained to notify pool attendees. Although lifeguards provide an aspect of safety when swimming, it is important to also take your own personal precautions at the pool. With children specifically, enrolling in swim lessons is a great way to have peace of mind when attending the pool whether it is this summer, or in years to come.
We know that it can be tempting to go out on the water and have some fun, but being safe should be your number one priority. If you have been injured in a water-related accident, we are here to get you the representation you need for your case. Text us directly at 770-766-3308.