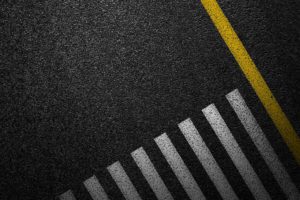 A teenager in Georgia has been charged with first-degree vehicular homicide, hit and run and failure to report an accident. The charges stem from a June 19 accident that took the life of a pedestrian.
According to reports, a young woman and a friend were walking on SR 81 in McDonough. The friend crossed the street safely. As the teenager followed behind her friend, she was struck by a vehicle in the westbound lane. The driver of the vehicle did not stop and the teenager died of her injuries.
The 19-year-old driver responsible for the accident was arrested on June 21 without incident. His identification was determined through an investigation that included video footage of the incident taken from a camera at a nearby business. The suspect's vehicle lost pieces that were found at the scene. A repair shop identified the pieces as belonging to a Honda Fit. Officers discovered that there were 200 owners of that type of vehicle living in the local area and went to owner's homes.
Friends of the teen came together last week to hold a vigil. Friends and softball teammates remembered her as a good leader and a sister. Her coach described the girl's passing as akin to losing a family member.
If you have been involved in a car accident in Atlanta or have lost a loved one in a car accident, you may have the right to collect compensation. Call our office today to determine what you may be entitled to under law. We will review the details of the accident at no cost to you and help you in making the best decisions for your unique situation.