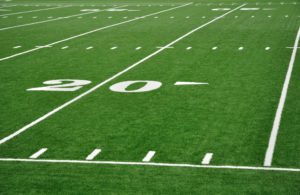 In 2016, free agent Derrick Coleman was charged with felony hit-and-run and vehicular assault. Although he was not officially playing with a team, the NFL suspended him for four games. He also faced punishment from a judge. This year, Coleman has signed with the Atlanta Falcons and will be taking the field for the offense.
Police say that Coleman was driving through suburban Seattle last year at a high rate of speed. He struck a vehicle in the rear and caused that vehicle to flip off the road. The vehicle landed at the bottom of a hill, and the driver suffered a broken collarbone. Coleman fled the scene on foot.
Police officers located Coleman three blocks away from the crash. He told officers that he had smoked a synthetic form of cannabis prior to the accident, but a blood test did not reveal drugs in his system. He also passed a series of field sobriety tests. Coleman pled guilty to the hit-and-run and vehicular assault, and his felonies were reduced to misdemeanors.
As a result of the guilty plea, Coleman was sentenced to 240 hours of community service. He was also sentenced to a year of supervised probation. Coleman completed the sentence and has recently been signed by the Atlanta Falcons. He will take to the field this coming season, showing people exactly what he is capable of.
Coleman was better known prior to the hit-and-run for being the first NFL player who could not hear. Coleman lost his hearing at the age of three and wears double hearing aids. He also reads lips. No one expects that to hold Coleman back — he has lived his life to the fullest, overcoming what many would consider an insurmountable obstacle, given his profession.
If you have been injured in a hit-and-run, you have legal rights. Call our personal injury attorneys in Atlanta for assistance in determining the type and amount of compensation you may be entitled to.