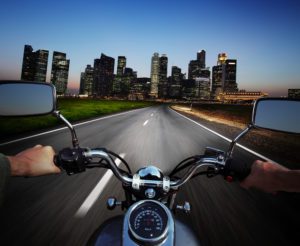 A 31-year-old man was struck and killed in I-75 and left along the side of the road. No one stopped after hitting him, and police were initially unaware of who could have committed the crime. Earlier in September, it was reported that two people had been arrested and charged in connection with the incident.
According to initial reports, a man was riding his motorbike along I-75 near Bob White Trail. The man was struck from behind, was ejected from his motorbike and pronounced dead after he was located and taken to a local hospital. Two people have been charged in connection with that death.
A man and his mother were both taken into custody for the death. Officers used a piece of the car that struck the man to narrow down the list of suspects and finally locate the owner of the car. The person that was discovered to have been driving the vehicle confessed to being involved in the crash. That person has been charged with improper lane change, first-degree vehicular homicide, leaving the scene of an accident and driving on a suspended license.
The driver's mother, the owner of the vehicle, was charged with insurance fraud and tampering with evidence. Court dates for the pair were not immediately available.
If you have been involved in a hit and run in Atlanta, you have legal rights. Reach out to our office and speak with an experienced attorney. We will review the details of your accident and advise you of the appropriate next steps.