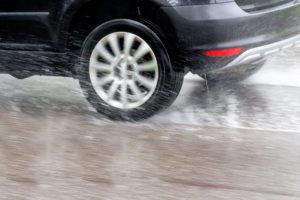 In what could be called a tragic accident, the weather is ultimately being blamed for the death of a mother and her infant child. The pair were killed in a four-vehicle accident in Cobb County on September 12, 2017.
According to reports, the woman was traveling in a Nissan Altima on Windy Hill Road. The woman was driving with her infant and two small children when she lost control of her car. The vehicle crossed the median, directly into the path of a pickup truck. As a result of that accident, the pickup truck was hit by an SUV. The SUV then struck another vehicle.
The driver of the Nissan passed away on scene, as did the 1-year-old child. The two other children in the car were taken to local hospitals. One child was listed as under observation and the other was listed as being in stable condition. A passenger in the pickup truck was also transported to a hospital with injuries.
Others involved in the accident included adults and a child. None of these people reported any injuries and none were transported. There were no charges filed in the crash.
If you have been involved in an accident in Atlanta, you have legal rights. When insurance doesn't cover your medical costs or property damage, you may choose to file a personal injury lawsuit seeking compensation for the financial difficulties you are facing. Call our office today to schedule an appointment for a case evaluation and let us assist you in taking the next steps.