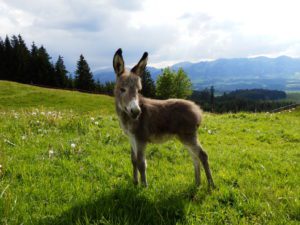 A woman who was attacked by a donkey in November 2015 is suing a hospital for medical malpractice. The victim of the animal has settled with the farm she was visiting at the time of the attack for an undisclosed amount.
According to reports, the elderly woman was visiting a farm with permission. She was feeding the donkey on the North Georgia property when it bit down on her arm and dragged her into its enclosure. The donkey continued to bite the woman's arm, chewing and "crunching." The woman had been visiting and feeding the donkey for five years prior without incident.
After the attack, the woman was taken to a hospital. The woman developed a flesh-eating bacteria while at the hospital and required more than 10 surgeries in 60 days. She has had one leg and one arm amputated. According to an attorney for the woman, the hospital failed to notice that the woman had developed the bacteria until it was almost too late to do anything for her.
The woman has since had to move in with family. The fate of the donkey is not known, but the woman's attorney reported that it no longer lives at the farm.
If you believe that you have been misdiagnosed or that a medical professional failed to diagnose a condition in a timely manner, you may have a legal right to compensation for your injuries. Reach out to our team of experienced attorneys for assistance. We will review your incident and advise you if you have the elements necessary for a successful medical malpractice case.