Woman on Life Support After Pedestrian Accident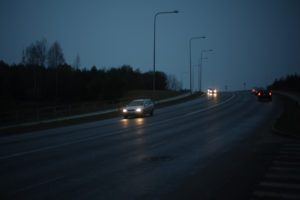 A woman in Gwinnett County was walking on Lawrenceville Suwanee Road early on Christmas morning when she was struck by a car. Since then, she has been on life support at Gwinnett Medical Center. Now, her family wants legal action taken against the driver.
The parents of the victim, Taylor Hamm, plus their attorney and Sally Flocks, the head Pedestrian Advocacy Group PEDS said the woman who struck Hamm should be charged. Specifically, she left the scene and waited to call for help. Police explained that the driver, who was 8 months pregnant at the time of the accident, did not feel comfortable stopping in the middle of the road when it was so dark. Instead, she drove two miles to her workplace, Gwinnett Medical Center, to report she had hit something in the road.
Gwinnett County Police Corporal Deon Washington explained: "We sympathize with the Hamm family who's dealing with this horrific situation. At this time, there is no evidence that charges should be filed. There were no crosswalks, streetlights and it was pitch black. She didn't stop because she didn't actually know at the time struck a human being."
Nonetheless, advocates say not charging the woman sends the message that it is acceptable to hit someone and leave them in the road. Hamm's father said that elapsed time between his daughter being hit and receiving help could've made the difference between having some memory loss and being on life support.
Gwinnett District Attorney Danny Porter has said he and his team are examining the evidence presented to determine whether or not charges are appropriate in this case.
If you have been injured in a car accident in Atlanta or the surrounding area, you have legal rights. Contact the attorneys at Haug Law Group today for a free consultation.