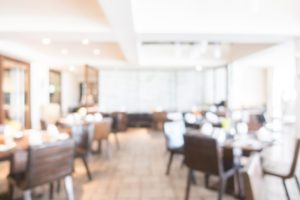 For anyone who has traveled through Atlanta, the cylindrical Westin Peachtree Plaza hotel is one of the most recognizable landmarks. The top of the hotel is the Sun Dial restaurant, which rotates slowly to give diners a full, 360 degree view of the city. Unfortunately, the Sun Dial was recently the site of a tragic incident that took the life of a 5-year-old boy.
A family from North Carolina were visiting Atlanta and decided to have a late lunch at the Sun Dial. The young boy wandered away from his family and somehow got his head stuck between a chair and the inner rotating wall. The automatic safety features stopped the rotation as adults tried to move furniture to get to the boy.
By the time the boy was able to be freed, he was unconscious. His father attempted to perform CPR while waiting for emergency personnel to arrive. Once the paramedics got to the restaurant, they rushed the boy to Grady Memorial Hospital. The boy died from traumatic brain injuries sustained in the incident.
The Sun Dial closed immediately after the incident, and is expected to remain closed indefinitely while an investigation is conducted. This is believed to be the first accident of its kind at this restaurant.
The boy's parents described him as a sweet, accepting, lovable child who had a thirst for adventure. His parents say everyone is his friend, and he always had a hug for everyone.
In lieu of flowers, his parents have set up a memorial fund in their son's honor. Contributions can be sent to: The Charlie Holt Memorial Fund, Towne Bank, 5806 Harbourview Blvd., Suite 201, Suffolk, VA 23435.
There is no word yet as to whether the parents will file a lawsuit against the Sun Dial.
When a loved one loses their life due to someone else's actions or negligence, no amount of money can be any real comfort. Yet, a wrongful death lawsuit can help with any financial obligations and can provide closure. Contact our Atlanta wrongful death attorneys today for a free, no-obligation consultation.