What happens if the at-fault party doesn't have car insurance?
What happens if the at-fault party doesn't have car insurance?
Car accidents can be devastating, but car insurance makes things a lot easier. Knowing that the at-fault party will be held responsible for damages is comforting. But what if the at-fault party doesn't have car insurance?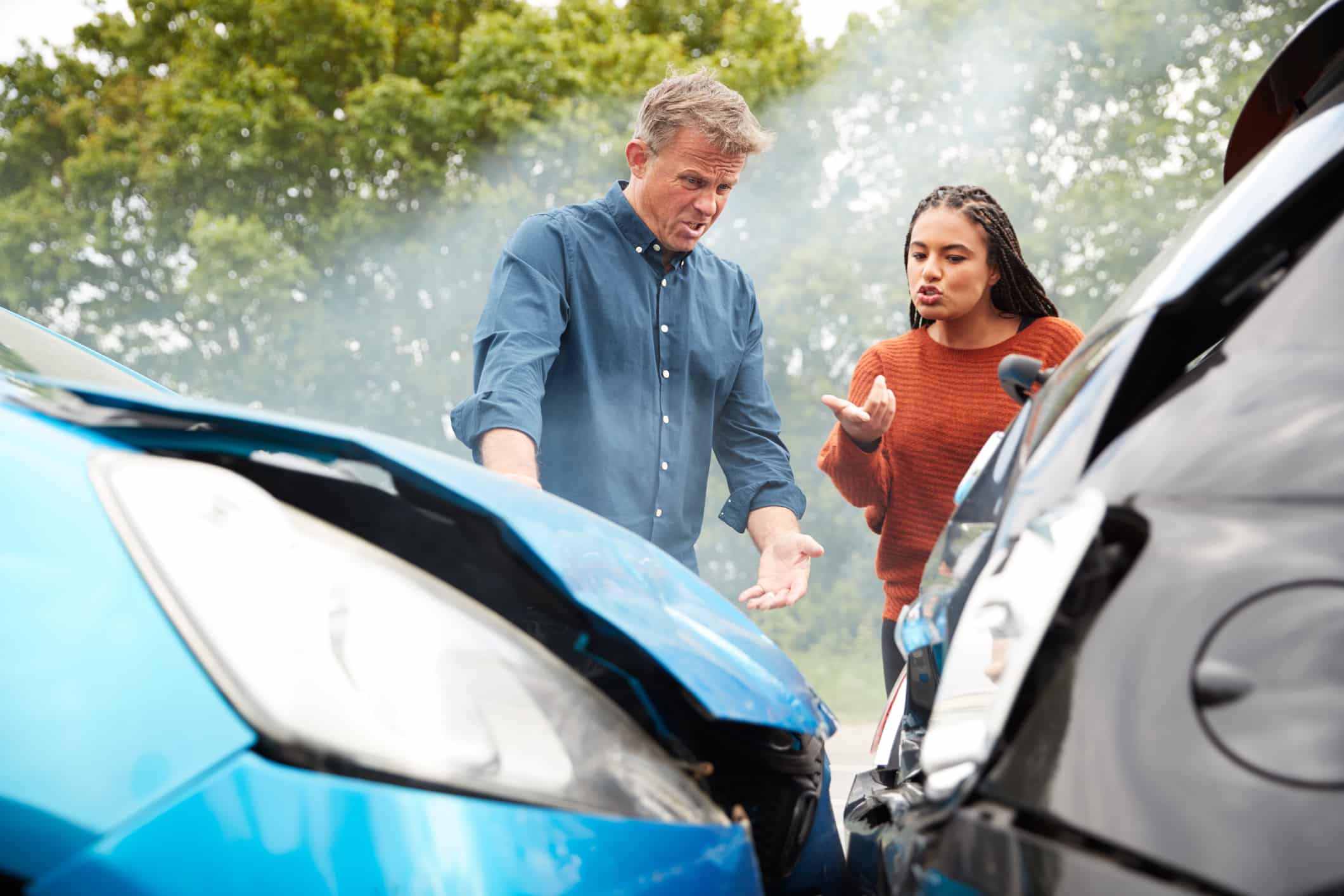 Just like any other car accident, there are many action steps you can take to make sure you are covered for damages, regardless of the at-fault party's insurance coverage, including:
Gathering evidence

Reporting the accident to the police

Seeing a doctor

Calling a car accident lawyer

Reporting the accident to your insurance company

Filing a lawsuit against the at-fault party
Additionally, you may have uninsured/underinsured motorist insurance included in your car insurance policy to cover damages in these instances.
How Car Insurance Works In Georgia
Depending on the car insurance you have and the coverage options you've selected, your insurance may cover much of the damages when you file your claim with them, regardless of who is at fault.
Like many other states, Georgia requires a minimum level of car insurance to drive a vehicle. In the event of a car accident, Georgia law requires that you and the other party determine the at-fault party. Each of you must submit a claim with your own insurance.
Georgia is not a no-fault state, so any damages that are caused by the at-fault party must be paid for by the at-fault party. In addition, if a person is responsible for more than 50% of the accident, they cannot request compensation from the other party for damages caused by the accident.
If a person is injured from the accident and requires more coverage than their policy offers, the injured person can sue for additional damages. In cases with no insurance at all, the injured person can sue the at-fault party for all damages. With the right legal action, there is no reason you should pay for any damages that you did not cause.
Uninsured Motorist Insurance Coverage
Georgia state law requires that car insurance providers offer the option of adding on uninsured or underinsured motorist coverage, also known as UM or UIM coverage. This applies to accidents where a motorist doesn't have enough coverage or doesn't have coverage at all.
It is an additional fee that is added to your premium, and it won't cover accidents that have already happened. Your insurance company will inform you of how much additional coverage this provides.
Getting Compensation for Damages When the At-Fault Party Has No Insurance
When your insurance doesn't cover all of the accident costs, you can still get compensated for damages even if the at-fault party doesn't have insurance. Take these important steps to recover compensation.
Gather Evidence
Begin gathering evidence immediately after the accident has occurred. You can take pictures of damages, document any off-putting behavior from the at-fault party (including leaving the scene), take down the person's license plate number, keep any related documents, and beyond. To get compensation from a person who doesn't have car insurance, you'll need to have as much evidence as possible.
Report the Accident to the Police
As with all accidents, you should immediately call the police to report the accident if there are any significant damages or injuries. The at-fault driver may try to discourage you from contacting the police if they don't have car insurance, since they are aware it is illegal to drive without insurance in Georgia. Reporting the accident is vital to getting legal protection for damage recovery.
See a Doctor
If the accident was anything other than a very minor fender bender, it's important to see a medical professional to assess your condition. Documentation from your appointment(s) and treatment is important evidence in your legal case. Many car accident injuries can get worse over time, so it's good to identify injuries in the very beginning.
Call a Car Accident Lawyer
If you have injuries and damages that aren't covered, a car accident lawyer is your ally in helping you fight for the compensation that you deserve. You shouldn't need to pay for the mistakes of the at-fault driver. An experienced legal team will help you map out the path to collect all of the damages you are entitled to by law.
Report the Accident to Your Car Insurance Company
Reporting to your insurance company is important, especially if the at-fault party has insufficient insurance coverage. They will help you take the steps to file your claim properly, and you will get an idea of what your insurance will cover from the accident. This helps you determine if you need to sue for additional damages.
File a Lawsuit Against the Driver
To legally gather damages that aren't covered by your or the at-fault person's insurance company, you'll need to file a lawsuit. Before filing a lawsuit against the at-fault driver, it is important to talk to a trusted car accident lawyer to advise you on the best course of action to take.
Talk to Haug Law Group About Your Case Today
Do you need help recovering damages from a car accident where the at-fault party is without adequate car insurance coverage? There is no reason you should be paying for the injuries and damages that someone else caused.
Haug Law Group is your trusted, experienced legal team. We will diligently review your case, answer any questions you have, discuss all of your legal options, and lead you on the right path to recovery. Together, we will build a strong case to get the compensation you deserve.
Call 844-428-4529 or send us a message to get a free case evaluation and consultation with our team today!